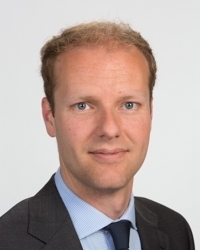 Olaf van Vliet
Universitair hoofddocent
Dr. Olaf van Vliet is universitair hoofddocent bij de afdeling Economie van het Instituut voor Fiscale en Economische vakken. Hij is projectleider (2016 – 2020) van het multidisciplinaire onderzoeksproject 'SOLID: Solidarity under strain – A legal, criminological and economic analysis of welfare states and free movement in the EU'. Sinds 2016 is hij coördinator van één van de elf profileringsgebieden onderzoek van de Universiteit Leiden: Interaction between legal systems. Verder coördineert hij het nieuwe MSc programma Economics and Governance. Dit is een uniek programma dat van start gaat in september 2016.
Zijn onderzoek en onderwijs zijn gericht op veranderingen in socialezekerheids- en arbeidsmarktbeleid, inkomensongelijkheid, globalisering en Europese integratie. Van 2011 tot 2015 was Olaf van Vliet 'work package leader' in het internationale onderzoeksconsortium 'NEUJOBS – Employment 2025: How multiple transitions will affect the European Labour Market' (gefinancierd door de Europese Commisie, FP7).
Mijn volledige CV kan hier worden gedownload (versie mei 2016).
Hoofdfuncties
Opleiding
PhD, Afdeling Economie, Universiteit Leiden
BSc + MSc Economie, Erasmus Universiteit Rotterdam
BA + MA Bestuurskunde, Universiteit Leiden
Fellow
Visiting Professor, Central University of Finance and Economics (nov. 2015)
Visiting Scholar, Harvard University (sept. - dec. 2013)
Research Fellow Leiden Law School (2011-)
Teaching Fellow Leiden University College (LUC) The Hague (2011-)
Visiting Research Associate, Marquette University (sept. - dec. 2010)
Onderwijs 2016-2017
Universitair hoofddocent

Faculteit Rechtsgeleerdheid
Instituut Fiscale en Economische vakken
Economie
Werkadres

Steenschuur 25
2311 ES Leiden
Kamernummer B203

Contact

+31 71 527 8551
Nederlands Genootschap Sociale Zekerheid

Bestuurslid