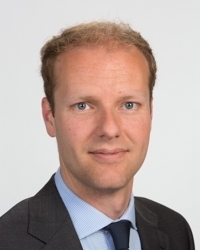 Olaf van Vliet
Associate Professor
Name

Dr. O.P. van Vliet

Telephone

E-mail
Dr. Olaf van Vliet is Associate Professor at the Department of Economics, Leiden University. He is project leader (2016 – 2020) of the multidisciplinary project 'SOLID: Solidarity under strain – A legal, criminological and economic analysis of welfare states and free movement in the EU'. Since 2016, he serves as director of one of the 11 research profile areas of Leiden University: Interaction between legal systems. Additionally, he serves as coordinator of the new MSc program Economics and Governance. Economics and Governance is a unique program that will start in September 2016.
His research and teaching interests include comparative political economy, welfare state reform, income inequality, globalization, European integration and labor economics. Between 2011 and 2015, Olaf van Vliet was work package leader in the international research consortium 'NEUJOBS – Employment 2025: How multiple transitions will affect the European Labour Market' (funded by the European Commission, FP7).
My full CV can be downloaded here (version from October 2017).
Current positions
Education
PhD Department of Economics, Leiden University
BSc + MSc Economics, Erasmus University Rotterdam
BA + MA Public Administration, Leiden University
Fellow
Visiting Professor, Central University of Finance and Economics (Nov. 2015)
Visiting Scholar, Harvard University (Sept. – Dec. 2013)
Research Fellow Leiden Law School (2011-)
Teaching Fellow Leiden University College (LUC) The Hague (2011-)
Visiting Research Associate, Marquette University (Sept. – Dec. 2010)
Teaching 2017-2018:
Datasets
Associate Professor
Faculteit Rechtsgeleerdheid
Instituut Fiscale en Economische vakken
Economie