Hall of Fame 2022
In 2022, many of our staff and students won fantastic prizes and were awarded important research grants. This is our traditional review of these successes as the end of one year marks the beginning of another.
Some prizes and grants recognise the achievements of individual researchers, whereas others are the result of academic teamwork. We are proud of all these successes.
Below are the most important prizes, appointments and achievements of our students and staff. For a more detailed overview per faculty, see the right side of the page.
European grants
ERC Starting Grant
Proof of Concept Grant
Erasmus+
Horizon Europe Grant
NWO grants
Rubicons
NWO NWA Grant
Six new members of Young Academy Leiden
Francesca Arici - Mathematical Institute
Marcel van Daalen - Leiden Observatory
Ahmed Mahfouz - Medicine/LUMC, Human Genetics
Katharina Natter - Institute of Political Science
Sara Petrollino - Leiden University Centre for Linguistics
Jan van Rijn - Leiden Institute of Advanced Computer Science
Five new Teaching Fellows appointed
Max van Lent - Institute of Tax Law and Economics

Aris Politopoulos -

Archaeology

Emily Strange - Institute of Environmental Sciences

Claire Vergerio - Institute of Political Science

Astrid Van Weyenburg - Centre for the Arts in Society
Two new Leiden members of The Young Academy
Max van Duijn -

Leiden Institute of Advanced Computer Science

Vasiliki Kosta -

Institute of Public Law
Koos Biesmeijer - Institute of Environmental Sciences
Niels Blokker - Institute of Public Law
Maghiel van Crevel - Leiden University Institute for Area Studies
On the Dies Natalis on 8 Feburary an honorary doctorate was awarded to:
American anthropologist Rosemary Joyce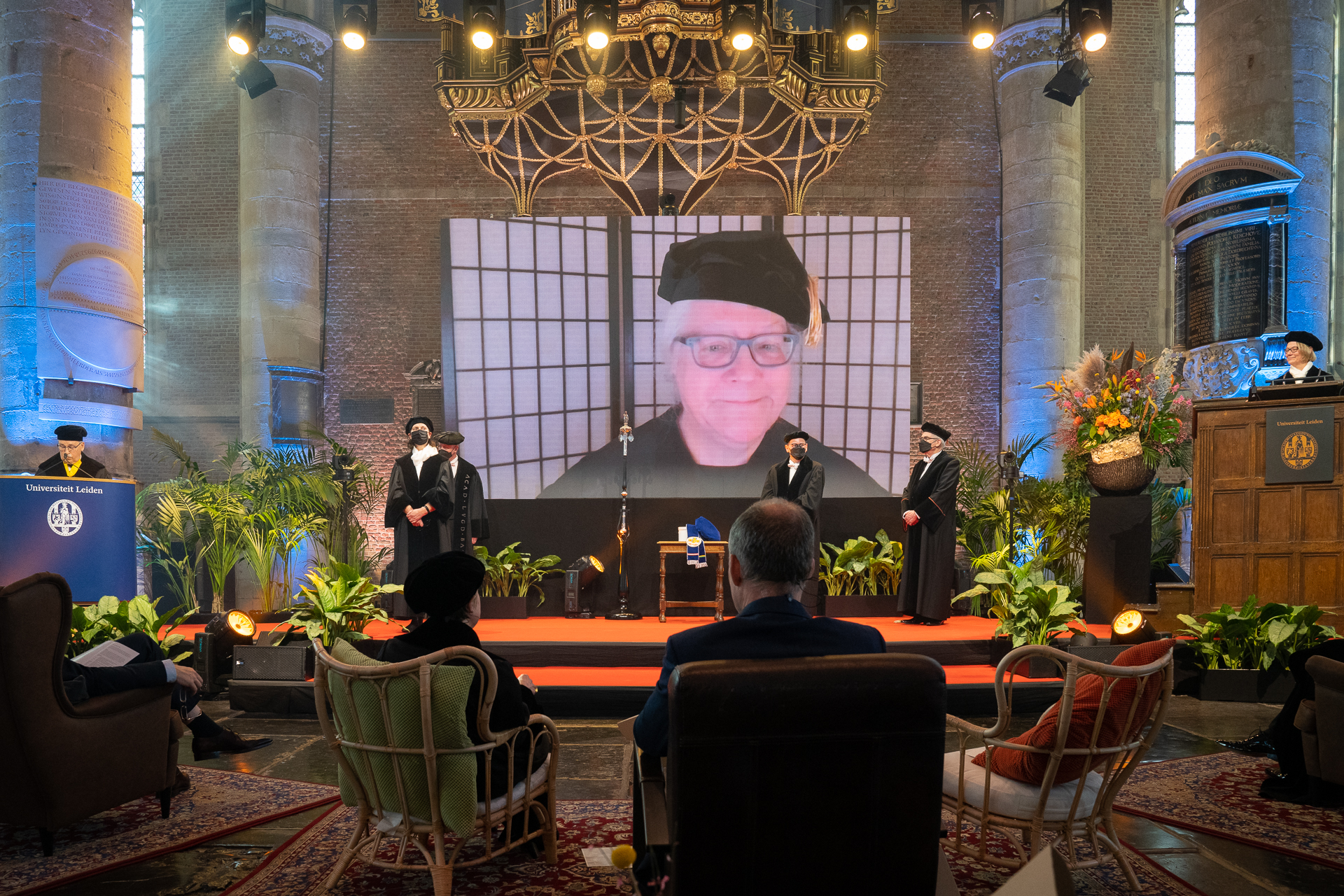 University Medal
Mr. K.J. Cath Prize
In 2022, the following were awarded a royal honour::
Koen Caminada - Institute of Tax Law and Economics
Jan van Dijk - Medicine/LUMC, Neurophyiology
Liesbeth Eurelings-Bontekoe - Emeritus Professor by Special Appointment of Professional Training of Psychologists in Healthcare, Institute of Psychology
Jaap Harlaar - Medicine/LUMC, Clinical Biomechanics
Ad Ijzerman - Emeritus Professor of Pharmacochemistry, Leiden Academic Centre for Drug Research
Catholijn Jonker - Leiden Institute of Advanced Computer Science
Jasper Knoester - Decaan Wiskunde en Natuurwetenschappen
Willem Otterspeer - Emeritus Professor of University History, Humanities