Vici grant for Anouk de Koning for research on Prototyping Welfare in Europe
Across Europe, neighborhoods, schools and community centers are turned into living labs to experiment with "doing" the welfare state differently. Leiden's cultural anthropologist Anouk de Koning is receiving a Vici research grant for her project 'Prototyping Welfare in Europe: Experiments in State and Society' to study welfare experiments in four countries and to examine what they tell us about the futures of European welfare states.
Over the past ten years, De Koning has conducted research into Amsterdam's welfare landscape and led a project that examined encounters between migrant parents and welfare professionals as sites where a new, more diverse Europe is negotiated. With this Vici grant, the cultural anthropologist wants to delve deeper into this subject by examining how different European countries deal with new welfare models and politics through comparative, in-depth ethnographic research into welfare experiments in Amsterdam, Liverpool, Marseille and Athens.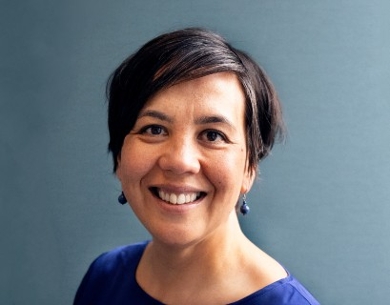 The role of imagination
Such experiments often involve various partners: state actors, citizens and civil society or third sector organisations. De Koning's research will focus, among others, on the role of imagination in welfare experiments. De Koning: 'Experimental social projects are often a harbinger of future realities. That is why it is very important to understand the work of imagination within these projects. 'The potential of such state-sanctioned social experiments has not been fully used. With this project, I want to advance our understanding of Europe's sociopolitical worlds and develop a practice-based theory of state and society that can inspire a rethinking of approaches to the state across disciplinary divides.'
An anthropological view
The welfare state is usually studied by sociologists or political scientists. By looking at the role of imagination De Koning approaches this subject from an anthropological perspective. The gap between citizens and government is widening in the Netherlands. The government wants a participation society in which citizens play a more active role, but has difficulty of really reaching and involving citizens. The project findings on the potentials and dilemmas of welfare prototyping will speak directly to practitioners: policy officials, social professionals and community actors who help shape European welfare states.' De Koning wants to understand how particular sociopolitical arrangements are crafted in practice, drawing on the parameters of the settings in which they emerge. In addition, the project asks who is involved in such experiments, and in what way. Who is seen as a solution, who is deserving of care, and who is seen as a problem?
Making knowledge publicly available
Ultimately, De Koning hopes to be able to contribute to the public debate on the future of European welfare states and make the findings accessible to everyone, not just the academic or political world. De Koning: 'A large part of the subsidy budget has been set aside to make the knowledge we acquire available to the public. We want to organise public events and invite people to engage critically with our findings. And I would really be delighted if a good documentary were to be made at the end of the project about this topic.'
Illustrations: opticnerve.nl
The Vici grant is one of the largest scientific grants in the Netherlands and is awarded annually by the NWO. The grant is intended for senior researchers. Anouk de Koning will receive a grant of 1,500,000 euros and is one of three Leiden scientists who have been awarded a Vici from the 2021 applications. A total of 306 applications were submitted.