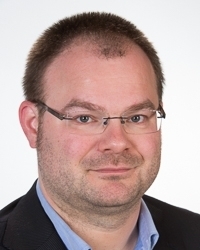 Moritz Jesse
Universitair hoofddocent
Curriculum Vitae
Dr. Moritz Jesse is universitair hoofddocent Europees Recht aan het Europa Instituut van de Faculteit der Rechtsgeleerdheid in Leiden.
Hij is sinds oktober 2010 aan het instituut verbonden. Zijn onderwijs en onderzoek gaan over de interne markt, het vrije verkeer van personen, Europees Burgerschap en Europees migratierecht. Jesse geeft les en coördineert verschillende vakken op bachelor en master niveau in zowel Engels als Nederlands. Hij is tevens coach van het Leidse team in de European Law Moot Court Competition (ELMC). In 2013 heeft zijn team de pleitwedstrijd gewonnen. Jesse is een bestuurslid van de Dutch Association for Migration Research (DAMR) en is regelmatig als rechter bij de international rounds van de Jessup International Law Moot Court betrokken.
Voordat Jesse in Leiden ging werken heeft hij zijn proefschrift over Europees Recht geschreven aan het European University Institute in Florence, Italie. Zijn PhD draagt de titel "The Civic Citizens of Europe – Legal Realities for Immigrants in Europe and the Legal Potential for their Integration". Het boek analyseert het recht van de EU, België, Duitsland en het Verenigde Koninkrijk met betrekking tot de invloed op de integratie van migranten.
Jesse begon in 2002 aan de studies Nederlands-, Internationaal- en Europees Recht aan de European Law School van de Universiteit van Maastricht. In 2006 studeerde hij cum laude af van het LL.M. programma van de European Law School. Tijdens zijn studie in Maastricht heeft Jesse als assistent voor Prof. Lisa Waddington gewerkt. Hij nam deel aan de internationale rondes van de Jessup International Law Moot Court in 2005 en was lid van het winnende team van de European Law Moot Court Competition team in 2006.
Onderwijs
Coördinatie: Inleiding Europees Recht, Bachelor Rechtsgeleerdheid.
Coördinatie: European Law in Practice – Practicum, LL.M. European Law.
Begeleiding van Bachelor en Master scripties in het Nederlands en Engels.
Het coachen van de European Law Moot Court Competition teams
Universitair hoofddocent

Faculteit Rechtsgeleerdheid
Instituut voor Publiekrecht
Europees Recht
Werkadres

Steenschuur 25
2311 ES Leiden
Kamernummer B133

Contact

+31 71 527 7232
Geen relevante nevenwerkzaamheden