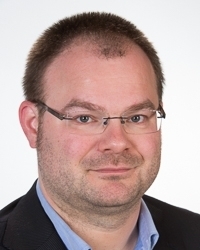 Moritz Jesse
Associate Professor
Name

Dr. M. Jesse LLM

Telephone

E-mail

ORCID iD
Dr. Moritz Jesse is associate professor of European Union Law at the Europa Institute of Leiden Law School.
Moritz joined the law school in October 2010. His teaching and research focuses on the EU's internal market, the free movement of persons, European Citizenship, as well as EU migration law. In 2014/2015 Moritz was awarded the NWO VENI research grant for his project "The 'Others' amongst 'Us' – Western societies, otherness, and the law". The project focuses on the junction of regulation of immigration and identity politics.
Moritz obtained his PhD in European Union Law at the European University Institute in Florence, Italy. His thesis bears the title "The Civic Citizens of Europe – Legal Realities for Immigrants in Europe and the Legal Potential for their Integration". The work analyses the law of the EU, Belgium, Germany and the United Kingdom with regard to its influence on the integration of immigrants.
Moritz teaches and coordinates courses at Bachelor and Master level in the English and Dutch language at Leiden Law School. He is a board member of the Dutch Association for Migration Research (DAMR) and regularly volunteers to serve as judge at the international rounds of the Jessup International Law Moot Court. He is also the coach of Leiden Law Schools' successful teams in the European Law Moot Court Competition [ELMC].
Moritz Jesse studied Dutch, Comparative, International and European Law at the University of Maastricht's European Law School between 2002 and 2006. He graduated from Maastricht law school with distinction (LL.M. cum laude). During his studies in Maastricht he worked as assistant for Prof. Lisa Waddington.
Teaching
Capita Selecta of European Law - Privatissimum
European Law in Practice – Practicum, LL.M. European Law.
Supervision of Bachelor and Master theses in English and Dutch.
Coaching European Law Moot Court Competition teams of Leiden Law School.
Associate Professor
Faculteit Rechtsgeleerdheid
Instituut voor Publiekrecht
Europees Recht
No relevant ancillary activities