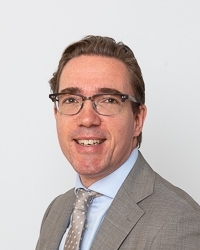 Armin Cuyvers
Director of Masters Programme / Associate Professor
Name

Mr.dr. A. Cuyvers

Telephone

E-mail

ORCID iD
Armin Cuvyers is an Associate Professor of European Law at the Europa Instituut of Leiden University. He previously was a visiting researcher at Berkeley, Stanford, Hastings Law School and Bilgi University, Istanbul, as well as a visiting fellow at the European Political Strategy Centre (EPSC) the in-house think tank of Commission President Juncker. Armin regularly provides legal advice to public and private parties on different fields of EU law. His research largely focusses on EU constitutional law and theory, sovereignty, Brexit, (con)federalism and the euro, often in a comparative perspective. He has been published in several leading international journals, including the Common Market Law Review, the European Law Journal and the European Constitutional Law Review.
Dr. Cuyvers graduated cum laude from Leiden University in Civil Law (burgerlijk recht) and Legal Philosophy, where he also received his certificates, cum laude, in Public International Law and European Law. He further was a visiting student at Harvard College and Harvard Law School and in 2005 received his Magister Juris degree from Oxford, Exeter College, with distinction. In 2013, Cuvyers received his PhD, jointly in European law and in Legal Philosophy with his thesis: 'The EU as a Confederal Union of Sovereign Member Peoples'. This thesis, in a comparative perspective with the US, explores a confederal structure for the EU: A structure that respects and builds on the primary authority and legitimacy of national democracies, yet is sufficiently effective and legitimate at the central level to support successful European integration.
In addition to his research on EU constitutional law and theory, Cuvyers specializes in the free movement of complex services, especially games of chance, as well as in anti-terrorist sanctions and the interaction between the national, EU and UN legal orders in combatting terrorism. In this last field Cuvyers was awarded the 2010 Montesquieu Europe Award for his article on the Kadi case law. In 2011, together with Prof. Tom Ottervanger, Cuyvers established the LEAC (Leiden Centre for Legal and Comparative Studies of the East African Community), for which he supervises and conducts comparative research on the EAC and the EU.

Cuyvers regularly provides legal advice on different fields of EU law to public and private entities, such as for instance in projects for the European Commission on the free movement of sportsmen, for the Asian Development Bank on economic integration in Europe, for CFR and Tipp24 on the compatibility of national gambling regulations with European law, or for the Ministry of Economic Affairs and the Ministry of Foreign Affairs on Services of General Economic Interest , the implementation of European law or the euro crisis.
Courses
Dutch:
Introduction into European law (Inleiding Internationaal en Europees Recht)
European law (Europees Recht)
Honours course "Brexit means Brexit"
Elective: "Europe in Practice"
English:
Institutional Law and General Principles of EU law (LLM)
Privatissimum on European Constitutional law (LLM)
Foundations of EU law (IBL, Advanced LLM)
Introduction to Competition Law
Fundamentals of EU law: An introduction to the structure and internal market of the European Union (Hastings, San Francisco)
Director of Masters Programme / Associate Professor
Faculteit Rechtsgeleerdheid
Instituut voor Publiekrecht
Europees Recht
No relevant ancillary activities