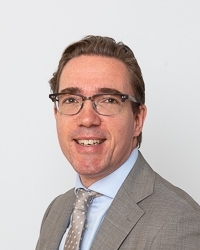 Armin Cuyvers
Professor European Law
Name

Prof.dr.mr. A. Cuyvers

Telephone

E-mail

ORCID iD
Armin Cuvyers is full Professor of European Law at the Europa Institute of Leiden University, where he holds the chair in EU Constitutional Law and Comparative Regional Integration. He is also Director of CompaRe, the Leiden Jean Monnet Centre of Excellence on Comparative Regional Integration and the Programme Director for all master's specialisations at the faculty. He previously was a visiting researcher at a.o. Berkeley, Stanford, Sydney University, Hastings Law School and Bilgi, as well as a visiting fellow at the European Political Strategy Centre (EPSC) the in-house think tank of the European Commission President. His research focusses on European constitutional law, sovereignty, Brexit, (con)federalism and monetary integration, often in a comparative perspective and in collaboration with social psychologists to integrate their empirical insights into EU law. He has published in several leading international journals, including the Common Market Law Review, the European Law Journal and the European Constitutional Law Review. Armin regularly provides legal advice to public and private parties on different fields of EU law and gives guest lectures in the Netherlands and abroad.
'What is the EU? What should or can the EU become if you want to effectively address challenges like climate change, the digital revolution or tax evasion whilst respecting national sovereignty, democracy and human nature itself? And what can Europe, Africa, Asia and Latin-America learn from each other in designing regional systems that work, as regional collaboration becomes increasingly necessary to meet global challenges? These are the questions that drive me.'
Armin Cuyvers graduated cum laude from Leiden University in Civil Law (burgerlijk recht) and Legal Philosophy, where he also received his certificates, cum laude, in Public International Law and European Law. He was a visiting student at Harvard College and Harvard Law School and in 2005 received his Magister Juris degree from Oxford, Exeter College, with distinction. In 2013, Cuvyers received his PhD, jointly in European law and in Legal Philosophy with his thesis: 'The EU as a Confederal Union of Sovereign Member Peoples'. This thesis, in a comparative perspective with the US, explores a confederal structure for the EU. As of 2011, Cuyvers was respectively an Assistant Professor and Associate Professor of EU Law at Leiden Law School.
In his research on EU constitutional law and theory, Cuyvers combines traditional legal-constitutional methods with two innovative approaches. Firstly, he compares the EU with other regional organisations in the world such as ASEAN, MERCOSUR, CARICOM and the EAC. Contrary to the standard approach, he thereby also looks at what the EU can learn from other organisations, instead of assuming the EU is the gold standard. Secondly, he collaborates with social psychologists to integrate empirical insights into EU constitutional law. For the EU as well, feelings are facts. European integration must therefore adapt to human nature, as the opposite will not happen. So how can states and peoples collaborate effectively without sacrificing their own identity and democracy? In addition to his constitutional experience, Cuyvers also holds special expertise in the free movement of complex services, especially games of chance.
In Leiden, Cuyvers lectures on EU law and regional integration at bachelor's, master's and advanced master's level. In addition, he regularly acts as a guest lecturer in the Netherlands and abroad, also providing professional courses for lawyers, judges and public officials. In 2013, Cuyvers won the faculty teaching award for best lecturer, and became one of the founding members of the Leiden Teachers Academy. As such, he is actively involved in teaching innovation at faculty and university level.
Courses taught:
Dutch:
Introduction to European law (Inleiding Europees recht)
European law (Europees recht)

Honours course 'Brexit means Brexit'

Leiden Law Practices

Bachelor's theses
English:
Institutional Law and General Principles of EU law (LLM)

Foundations of EU law (IEBL, Advanced LLM)

Master's honours course 'Smart regional integration? Comparative lessons for a lean and legitimate EU'

Master's theses
Professor European Law
Faculteit Rechtsgeleerdheid
Instituut voor Publiekrecht
Europees Recht
Ik beheer de financien en organiseer activiteiten gericht op het Europees recht
aandeelhouder- met name data aggregratie in sociaal domein, inzichtelijk maken kosten decentralisati