Leiden strengthens ties with Latin America and Caribbean
Astronomical observations in Chile, research into native heritage or the treatment of eye diseases in Brazil - Leiden is researching a large number and a wide variety of different topics in Latin America and the Caribbean. Researchers and representatives from 20 countries met on 11 May in Leiden to strengthen the collaboration.
Ambassadors and academics
The meeting of the Latin America and the Caribbean (LAC) regional group in the Faculty Club gave a reflection of the countries in which Leiden University is active and showed the collaborative ties that already exist. Among the guests were the ambassadors of Bolivia, Brazil, Chile, Ecuador, Guatemala, Mexico, Panama, Peru, the proxy minister of Aruba and representatives from the other LAC countries. The ambassador for Bolivia spoke as representative of GRULAC, the UN group for Latin American and Caribbean countries. The diplomats met with researchers, PhD students and undergraduates. They told them about what Leiden does in these parts of the world.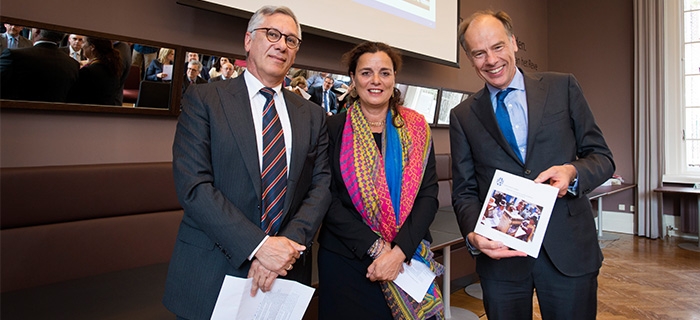 Nexus 1492
Research by Leiden academics in these countries is definitely not one-sided. Corinne Hofman, Professor of Archaeology and chairperson of the LAC regional group, talks about the ongoing large-scale projects. Researchers from Leiden are working with local academics, organisations and communities and they form part of larger, international collaborations. Hofman heads Nexus 1492, the archaeological project that aims to rewrite the history of the Americas and of the indigenous population of the Caribbean area. This major international project is funded by the European Research Council.
Locating tumours with nanoparticles
Conversely, many Latin American and Caribbean academics, PhD students (89) and masters' students (235) work or study at Leiden University. At the meeting, Cuban radiologist Luis Ricondo Cruz talked about his research at the Leiden University Medical Center (LUMC). He is making tumours visible using 'smart' nanoparticles and is developing new treatment methods for cancer.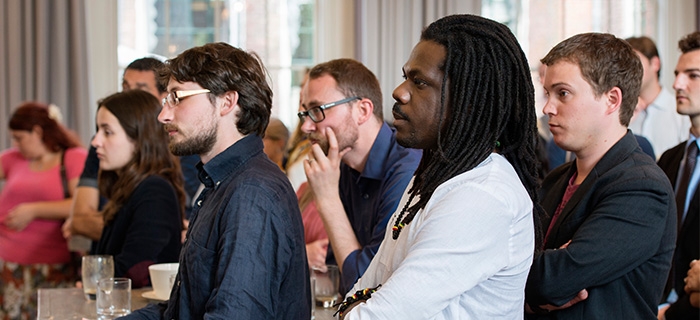 Latin Americans and Caribbean nationals in education
Besides research, this region is well represented in education. Leiden University runs a broad course on Latin America studies and Leiden is the only university to offer the Brazil tracks. The Latin American region is the most popular among bachelor's students doing International Studies.
Stronger partnership and more exchanges
Hofman expressed her hope that the collaboration could be strengthened. The proposal to set up a Latin America and Caribbean Centre of Excellence in Leiden and to expand a joint, (virtual) community will definitely go some way towards achieving this. She also made a case for increased collaboration between faculties with relation to research in this part of the world. It is important that staff, PhD students and undergraduates participate in exchange programmes more frequently and diplomats help to create the conditions in which these ambitions can become reality. This is why another meeting has been scheduled for November 2016, in order to deepen the bilateral dialogue between the diplomatic and the academic world.