Book
Crossing the Borders
New Methods and Techniques in the Study of Archaeological Materials from the Caribbean.
Author

Corinne L. Hofman, Menno L.P. Hoogland and Annelou van Gijn. (eds)

Date

01 January 2008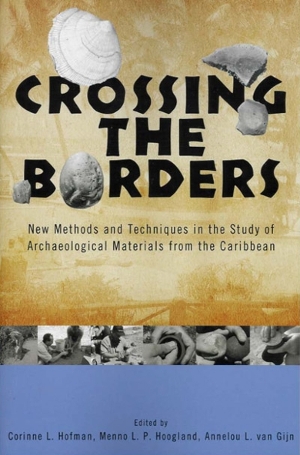 Crossing the Borders describes new methods and techniques in the study of archaeological materials from the Caribbean and assesses possible avenues of mutual benefit and integration. Exploring the advantages and disadvantages in the application of a selected number of newly emerging methods and techniques, each of these approaches is illustrated by a case study.

These studies benefited from a diverse array of experience and the international background of the researchers from Canada, the Netherlands, Cuba, Puerto Rico, Martinique, Italy, Mexico, Dominican Republic, England and the United States who are integral members of the archaeological community of the Caribbean. A background to the study of archaeological materials in the Caribbean since the 1930s is provided in order to contexualize the latest developments in this field.
The University of Alabama Press
Tuscaloosa Alabama 35487-0380
www.uapress.ua.edu
ISBN-13: 978-0-8173-5453-4
ISBN-10: 0-8173-5453-0