Astronomy (BSc)
During the bachelor's programme Astronomy you will immerse yourself in questions about our universe. Questions such as: 'what happens in a black hole?' and 'what is dark matter?' In doing so you will learn to apply mathematics and physics to astronomical problems and you will work with computer simulations of, for example, planetary orbits.
Why study Astronomy?
Astronomy might be the right programme for you if you are interested in studying every facet of outer space. You will gain in-depth knowledge about planets and their moons, asteroids, stars, and other objects in space. You will also learn about the instruments and methods that are used to study the universe. The knowledge and skills that you gain during this programme can not only be applied to the field of astronomy, but also to other areas: many different inventions, such as MRI-scanners, are based on astronomical technology.
Why study Astronomy at Leiden University?
From the first year of our bachelor's programme, students independently carry out observations with modern telescopes and are trained in the application of scientific methods.

At Leiden Observatory you will be taught by internationally renowned scientists who are leading experts in their respective research fields. The institute has a very strong international reputation and is widely known to turn out students of the highest quality.

We maintain close relations with astronomical institutes such as SRON, ASTRON and ESA-ESTEC.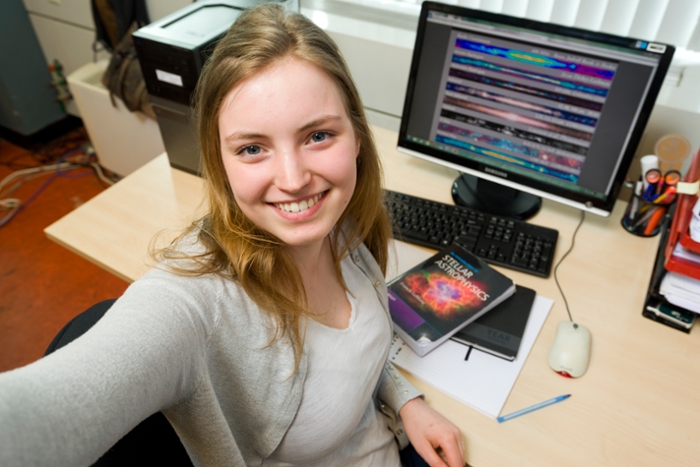 Partially Dutch study programme
The bachelor programme Astronomy is partly taught in Dutch. For more information, please visit the Dutch website.