PhD Graduate School of Archaeology
PhD psychologist
A substantial part of PhD candidates have an increased risk for mental health problems, stress complaints or burnout. Leiden University has appointed a psychologist, especially for PhD candidates: Agnes van Rossum.
The PhD psychologist offers psychological support for all PhDs at Leiden University, regardless of the type of contract. So for employed PhDs (a paid PhD position), contract PhDs (subsidised by a grant) or external PhDs (supported by own funds). The support of the PhD psychologist is free for all PhDs and is strictly confidential.
What kind of problems?
The help is meant for PhD candidates who struggle with psychological issues caused by the promotion process or that directly affect it. You can think of:
physical stress, (work) pressure, exhaustion, disbalance in work and private life, burnout

demotivation, concentration problems, procrastination

anxiety, fear of failure, future uncertainties, perfectionism, assertiveness, imposter syndrome

mood issues, low self-esteem, negative self-image

mismatch in needs and supervision, problematic work environment

social isolation, loneliness, adjustment problems, culture shock, corona crisis.
The aim is to increase the well-being of PhD candidates so that they can design and complete their PhD trajectory in a healthy way. On the one hand, by offering individual help to solve problems and to prevent worse; on the other, also taking a preventive approach with information and education.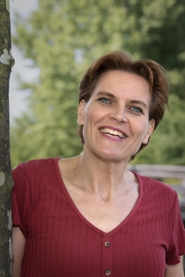 Who is the PhD psychologist?
Agnes van Rossum has worked for many years as a scientist in the technician position, PhD candidate (doctorated in 2006) and post-doc. In 2010, she decided to quit science and started studying clinical and health psychology at Utrecht University and started her own practice. In the role of PhD psychologist, she brings her two worlds together. She is well aware of the unique position of the PhD candidate. This allows her to provide adequate help that meets the specific needs of the PhD candidate.
Agnes: "I would like to make the threshold to be as low as possible so that PhD candidates come as early to ask for help when needed."
Contact
E-mail: phdpsychologist@sea.leidenuniv.nl
Phone: +31 6-38 55 70 46  Secretariat: +31 71-527 2727
Working days: Monday, Tuesday, and Thursday.