D&I Sounding Board
Diversity and inclusion are important priority areas at Leiden Law School. The D&I Sounding Board was set up to gain a better understanding of the role and extent of D&I across the length and breadth of the faculty. Ten members of staff from all sections of the faculty have joined this Sounding Board – for example, HRM, education, marketing & communication and research.
The group meets once every six weeks, focusing on a certain theme where members can exchange experience and tips. Other colleagues may be invited to take part as a guest member when particular topics are being discussed.
By choosing a specific theme for each meeting, the D&I Sounding Board aims to arrive at points for improvement related to certain situations or issues within D&I. The D&I Coordinator will then be able to link concrete steps and projects to these ideas and plans. This will enable us to take steps towards achieving more diversity and a better sense of inclusion within the faculty.
Susanne Deen | D&I Coordinator Leiden Law School & FGGA
'The D&I Sounding Board will help us bring together all the knowledge we already have on this topic. By sharing ideas and perspectives we can learn from each other and together build a more inclusive study and work environment where everyone feels welcome.'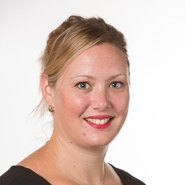 Marijn Stipdonk | HR Advisor
'As a member of the D&I Sounding Board I would like to use my expertise as an HR Advisor to work towards a faculty where we bring out the best in our staff and students because they feel involved and valued, and where everyone feels they can be themselves.'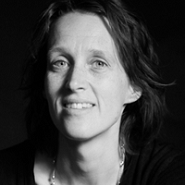 Nadia Sonneveld | Associate Professor
'An inclusive society starts with inclusive language.'
Jennifer Doekhie | Assistant Professor
'How can we ensure that we attract not only a more diverse group of staff and students, but that we keep them on board by appreciating and reinforcing their talents and strengths?'
Annet van der Helm | Head of Marketing & Communication
'My point of departure for all activities related to marketing, communications, alumni and fundraising is that everyone feels welcome and seen. Not only in policy, but also in text, images and sound. That enriches us as a faculty and as a university, and is also undeniably connected to our motto Praesidium Libertatis.'
Gerda Korevaar | Coordinator Teaching Policy Department
'For me, inclusiveness means putting people first, from a moral point of view. I have an antenna for emotions and irrational behaviour that are difficult to name, opposing thoughts and feelings. Inclusion is not possible if unpleasant aspects are ignored. I contribute to an open working climate in all its diversity and individuality, where freedom is a mature freedom in dialogue with the other and where the question is asked whether what is demanded is also what should be demanded. I'm all for a world where we are in dialogue together, and not putting yourself too much at the centre of the world.'
Floris van den Driesche | Communication Advisor
'In my position as Communication Advisor, I want to help make our daily communications diverse and inclusive, so that we reach as many students and staff members as possible. In the long term, I would like to contribute to a more inclusive society for my children and the next generations.'
Pauline Vincenten | Department Manager Van Vollenhoven Institute
'When I was a student, I missed having lesbians as role models. I am a member of the D&I Sounding Board because I would like to contribute to a study and work environment where everyone feels welcome. I would like to show that you can study and work at Leiden Law School while expressing your individuality.'
Jelle Nijland | Assistant Professor Business Law
'My appreciation of a diverse and inclusive society comes from my awareness of public interests. As a member of the D&I Sounding Board, I would like to work towards achieving a diverse and inclusive law school. Better understanding leads to more synergy.'
Are you interested in joining the D&I Sounding Board (or being a guest member) or do you have other questions? Please contact Susanne Deen, D&I Coordinator at Leiden Law School & FGGA: s.j.deen@fgga.leidenuniv.nl.