D&I Sounding Board
Diversity and inclusion are important priority areas at Leiden Law School. The D&I Sounding Board was set up to gain a better understanding of the role and extent of D&I across the length and breadth of the faculty. Ten members of staff from all sections of the faculty have joined this Sounding Board – for example, HRM, education, marketing & communication and research.
The group meets once every six weeks, focusing on a certain theme where members can exchange experience and tips. Other colleagues may be invited to take part as a guest member when particular topics are being discussed.
By choosing a specific theme for each meeting, the D&I Sounding Board aims to arrive at points for improvement related to certain situations or issues within D&I. The D&I Coordinator will then be able to link concrete steps and projects to these ideas and plans. This will enable us to take steps towards achieving more diversity and a better sense of inclusion within the faculty.
Susanne Deen | D&I Coordinator Leiden Law School & FGGA
'The D&I Sounding Board will help us bring together all the knowledge we already have on this topic. By sharing ideas and perspectives we can learn from each other and together build a more inclusive study and work environment where everyone feels welcome.'
Jennifer Doekhie | Assistant Professor
'How can we ensure that we attract not only a more diverse group of staff and students, but that we keep them on board by appreciating and reinforcing their talents and strengths?'
Nicole de Waal | advisor internal communications
'If you want to make an impact as a university and faculty in a diverse society, you have to start from inside out. Winning from the outside is starting from the inside. I would like to contribute to that in my role as an internal communications advisor.'
Pauline Vincenten | HR advisor
'When I was a student, I missed having lesbians as role models. I am a member of the D&I Sounding Board because I would like to contribute to a study and work environment where everyone feels welcome. I would like to show that you can study and work at Leiden Law School while expressing your individuality.'
Jet Liesker | Assistant Professor
'When I consider the terms diversity and inclusion, I think of the ways in which we can ensure that students feel engaged, safe, respected and seen at our Faculty. So it's not just about students having access to education, but more about how we can ensure that students recognise (and don't recognise) themselves in everything they see and experience within the walls of the University. Do they see themselves reflected in the lecturers? Do they recognise themselves in the literature? What kind of examples are used in the lectures? But also: Do they feel comfortable enough to speak out and are they all given the same opportunities? With these questions in mind, I'm happy to commit to the sounding board group.'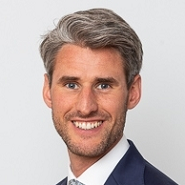 Sven Bontje |

Head of the Meijers Research Institute
'Good scientific research is not possible without diverse perspectives.'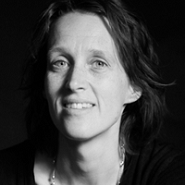 Nadia Sonneveld | Associate Professor
'An inclusive society starts with inclusive language.'
Are you interested in joining the D&I Sounding Board (or being a guest member) or do you have other questions? Please contact Susanne Deen, D&I Coordinator at Leiden Law School & FGGA: s.j.deen@fgga.leidenuniv.nl.