EUR 15 million for excellent archaeological research into the colonisation of the Americas
Corinne Hofman (Professor in Caribbean Archaeology) has been awarded 15 million euro by the EU for her archaeological research on the colonisation of the Americas. She will lead the 'NEXUS 1492' project together with colleagues Davies (VU), Brandes (Konstanz) and Willems (Leiden).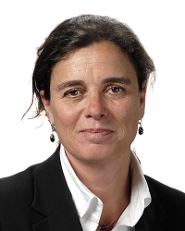 Collaboration
The EU grant is an ERC Synergy Grant, a new form of grant that promotes collaboration between excellent researchers. The NEXUS team will consist of 38 researchers: archaeologists, geochemists and network and heritage specialists. A large number of them are from the Caribbean.
1492: a decisive year
NEXUS 1492 sheds new light on the colonisation of the Caribbean, the nexus of interactions between the New and Old World. Columbus first set foot in the Caribbean in 1492. Current understandings of this event dictate that indigenous societies were enslaved and completely destroyed within 25 years of the first contact with Europeans. 'But in fact we know very little about the colonisation processes, and the transformations that indigenous societies underwent,' says Hofman. 'Our knowledge is based on European colonial documents, which are biased and fraught with western stereotypes. The colonisation of the Caribbean was used as a model for the rest of the Americas.' The aim of NEXUS 1492 is to re-write the history of these colonisation processes from the indigenous Caribbean perspective, using an innovative and multidisciplinary approach.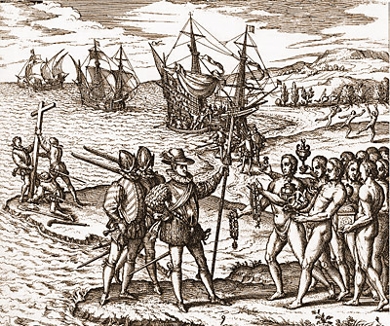 Innovative archaeological research
Fieldwork will take place in the Dominican Republic, Cuba and the Lesser Antilles. Using evidence from material culture, human remains and landscape development, NEXUS 1492 retraces cultural interactions between indigenous Caribbean populations, Europeans and - later - Africans. The latest methods and techniques will be applied, and new trans-disciplinary tools will be developed. Using isotope analysis, ancient DNA research, new archaeometric methods and network analysis, human mobility and the exchange of goods and ideas within the Caribbean archipelago and to and from Europe and Africa will be investigated.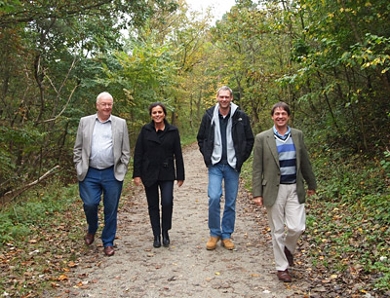 Heritage management
The protection and management of cultural heritage forms a central component of NEXUS 1492. Hurricanes, earthquakes, volcanic eruptions, looting and construction work are a constant threat. Historical knowledge of the original inhabitants of the Caribbean does not chime with current views on the development of modern-day multi-ethnic society in the region. The NEXUS team will establish educational programmes with local partners in order to encourage appreciation and protection of cultural heritage.
Centre of Excellence
With the award of the Synergy Grant, Leiden will host a global Centre of Excellence for research on past and present indigenous societies of the Americas. NEXUS 1492 is the third major European grant awarded to Leiden for research in the Americas. Last year two ERC Advanced Grants were awarded to Professor Maarten Jansen (Archaeology) and Professor Willem Adelaar (Humanities).