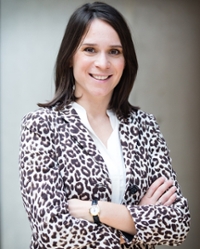 Liesbeth van Vliet
Universitair Docent
Naam

Dr. L.M. van Vliet

Telefoon

E-mail
Achtergrond
Liesbeth werkt sinds 2019 als KWF Young Investigator / Universitair Docent bij de afdeling Gezondheids-, Medische en Neuropsychologie. Ze heeft daarnaast gastaanstellingen bij het OLVG Amsterdam en het Nivel (Nederlands Instituut voor Onderzoek van de Gezondheidszorg). Ook is ze bestuurslid van de Nederlandse Vereniging voor Psychosociale Oncologie (NVPO). In 2019-2020 was ze een NIAS-KNAW Fellow.
Voordat ze in Leiden kwam werken, werkte Liesbeth als onderzoeker bij het Nivel (2008-2012 & 2015-2018); OLVG (2017-2019); UMC Utrecht, afdeling Genetica (2016); en Kings' College Londen, Cicely Saunders Institute/Department of Palliative Care & Rehabilitation (2013-2015) en Department of Health Psychology (2012). Ze studeerde Psychologie aan de Erasmus Universiteit Rotterdam (2003-2008).
Onderzoek
Liesbeth is een communicatie & palliatieve zorg & placebo/nocebo effect onderzoeker. Haar onderzoek richt zich vooral op hoe communicatie kan helpen en schaden op het moment dat mensen geconfronteerd worden met ernstige, levensbedreigende, ziekten. Meer specifiek heeft ze onderzoek gedaan naar communicatie in vergevorderde kanker; de rol van communicatie in het ontstaan van placebo- en nocebo-effecten; het patiënt-perspectief op communicatie; gedeelde besluitvorming; pediatrische palliatieve zorg; vroege palliatieve zorg in neurologische condities; patient reported outcome measures (PROMs), complexiteit in palliatieve zorg. Ze is ervaren in kwantitatieve en kwalitatieve onderzoeksmethoden (waaronder RCTs en experimentele video-vignetten) en is betrokken (geweest) in diverse internationale onderzoeksprojecten.
Onderwijs
• Master thesis supervisie
• Bachelor thesis supervise
• Research internship supervie
• Health and Medical Psychology
Lidmaatschappen
• ASCO (America Society of Clinical Oncology)
• SIPS (Society for Interdisciplinary Placebo Studies)
• NVPO (Dutch Organization for Psychosocial Oncology)
• PPI (Patient Provider Interaction network, Netherlands/Flanders)
• NIAS-KNAW Fellows Association
Beurzen (selectie)
KWF. Titel: Make open Communication about evidence-based Complementary Medicine part of routine oncology practice; the participatory development of supporting tool COMMON. (Co-applicant), 2019

Leids Universitair Fonds (LUF). Titel: How words can hurt: Unraveling the nocebo-effects of communication in advanced cancer care (Persoonlijke beurs), 2019

Dutch L'OrealUNESCO For Women in Science Award. Titel: Nocebo-effects of information-provision and communication in serious illness (Persoonlijke beurs), 2019

Young Investigator Grant KWF. Titel: Decreasing the burden of knowledge by improving communication with seriously ill breast cancer patients (Persoonlijke beurs), 2018-2022

Stichting OLVG. Titel (Spinoza project): Examining the effects of enhanced providerpatient communication on post-operative pain; an RCT performed in daily clinical care. (Principal Investigator), 2017-2019

Foundation for the Science of the Therapeutic Encounter (FSTE). Titel (Spinoza project): Examining the effects of enhanced provider-patient communication on post-operative pain; an RCT performed in daily clinical care (Persoonlijke beurs), 2017-2019

ZonMw Palliantie. Titel: A basic understanding. Towards appropriate information provision for and decisionmaking with patients with limited health literacy in hospital-based palliative care (Co-applicant), 2018-2022

Zorginstituut Nederland. Titel: Shared Decision making with noncurative colorectal- and lung-cancer patients (Principal Investigator), 2016

British Psychology Society Division of Health Psychology 2014 Research Seminar Competition. Titel: Longterm conditions in children: diagnosis, management and palliative care (Principal Investigator), 2014
Prijzen (selectie)
Dutch L'Oreal-UNESCO For Women in Science Award (2019)

Young Investigator Grant Dutch Cancer Society (20182022)

Personal Fellowship Foundation for the Science of the Therapeutic Encounter (20172019)

Verschillende Papers of the month Cicely Saunders Institute, King's College London (e.g. Pask S et al. What does complexity mean to patients and professionals? A framework to understand and capture complexity in palliative care. Palliat Med 2018; Explicit prognostic information and reassurance about nonabandonment when entering palliative breast cancer care: findings from a scripted video-vignette study. J Clin Oncol 2013)

CaRe Award best PhD 2013

Best poster prize SIOP Conference (International Society of Paediatric Oncology) 2008

Erasmus Honours Bachelor Programme 2005
Relevante Links
Universitair Docent
Faculteit der Sociale Wetenschappen
Instituut Psychologie
Gezondheids, Medische- Neuropsychologie
Geen relevante nevenwerkzaamheden