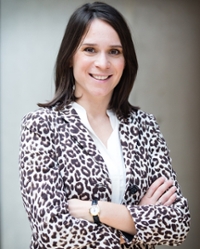 Liesbeth van Vliet
Assistant Professor
Name

Dr. L.M. van Vliet

Telephone

E-mail
Background
Liesbeth works as of 2019 as Dutch Cancer Society Young Investigator/Assistant Professor, at the Department of Health, Medical and Neuropsychology. She also holds a Research Fellow appointment at the OLVG Hospital Amsterdam and a Visiting Appointment at Nivel (Netherlands Institute for Health Services Research). In addition, she serves as a Board Member of the Dutch Organization for Psychosocial Oncology (NVPO). She was a NIAS-KNAW 2019/2020 Fellow.
Before joining the Department, Liesbeth worked as a Researcher/Research Fellow at Nivel (2008-2012 & 2015-2018); UMC Utrecht, Dept of Genetics (2016); and King's College London, Dept of Palliative Care & Rehabilitation (Cicely Saunders Institute, 2013-2015) & Dept of Health Psychology (2012). She holds a BSc in Clinical and Health Psychology (with Honours) and MSc in Clinical Psychology, Erasmus University Rotterdam (2003-2008).
Research
Liesbeth is a communication & palliative care & placebo/nocebo-effect researcher. Her research experience covers communication in palliative (cancer) care; the role of communication in eliciting placebo-effects and nocebo-effects; the patient perspective on communication; shared decision making, pediatric palliative cancer care; early palliative care in neurological conditions; patient reported outcome measures and complexity in palliative care. She is experienced in quantitative and qualitative research methods (including RCT's and video-experiments) and has been involved in several international research projects.
Teaching activities
Master thesis supervision

Bachelor thesis supervision

Research internship supervision

Health and Medical Psychology
Research Grants (selection)
Dutch L'OrealUNESCO For Women in Science Award. Title: Nocebo-effects of information-provision and communication in serious illness (Personal grant), 2019

Young Investigator Grant Dutch Cancer Society. Title: Decreasing the burden of knowledge by improving communication with seriously ill breast cancer patients (Personal Grant), 20182022

Scientific Society OLVG. Title (Spinoza project): Examining the effects of enhanced providerpatient communication on post-operative pain; an RCT performed in daily clinical care. (Principal Investigator), 2017-2019

Foundation for the Science of the Therapeutic Encounter (FSTE). Title (Spinoza project): Examining the effects of enhanced provider-patient communication on post-operative pain; an RCT performed in daily clinical care (Personal grant), 2017-2019

ZonMw Palliantie. Title: A basic understanding. Towards appropriate information provision for and decisionmaking with patients with limited health literacy in hospital-based palliative care (Co-applicant), 2018-2022

Dutch Care Institute. Title: Shared Decision making with noncurative colorectal- and lung-cancer patients (Principal Investigator), 2016

British Psychology Society Division of Health Psychology 2014 Research Seminar Competition. Title: Longterm conditions in children: diagnosis, management and palliative care (Principal Investigator), 2014
Awards
Dutch L'OrealUNESCO For Women in Science Award (2019)

Young Investigator Grant Dutch Cancer Society (20182022)

Personal Fellowship Foundation for the Science of the Therapeutic Encounter (20172019)

Several Papers of the month Cicely Saunders Institute, King's College London (e.g. Pask S et al. What does complexity mean to patients and professionals? A framework to understand and capture complexity in palliative care. Palliat Med 2018; Explicit prognostic information and reassurance about nonabandonment when entering palliative breast cancer care: findings from a scripted video-vignette study. J Clin Oncol 2013)

CaRe Award best PhD 2013

Best poster prize SIOP Conference (International Society of Paediatric Oncology) 2008

Erasmus Honours Bachelor Programme 2005
Education
Good Clinical Practice (2018)

EURO IMPACT training (European Intersectorial and MultidisciplinaryPalliative Care Research Training) (2013-2014)

PhD training Research school Psychology & Health, Utrecht University / Nivel (20082011)
Teaching
Mentor junior researchers, Nivel (2018)

Teacher Minor Medical Psychology, Erasmus University Rotterdam (2016)

Teacher Netherlands Institute for Health Sciences (NIHES) (2016/2018)

Teacher/Tutor/Examiner MSc in Palliative Care, King's College London (20142015)

Examiner Communication skills Medical OSCE (Medicine), King's College London (2014)

Scientific Teacher Psychology BSc, Erasmus University Rotterdam (2007-2008)
Memberships
ASCO (America Society of Clinical Oncology)

SIPS (Society for Interdisciplinary Placebo Studies)

IASP (International Association for the Study of Pain)

NVPO (Dutch Organization for Psychosocial Oncology)

PPI (Patient Provider Interaction network, Netherlands/Flanders)

ARPH (Association for Researchers in Psychology and Health)
Relevant links
Assistant Professor
Faculteit der Sociale Wetenschappen
Instituut Psychologie
Gezondheids, Medische- Neuropsychologie
No relevant ancillary activities