NWO Vrije Competitie subsidies voor Geesteswetenschappers
Drie onderzoeksvoorstellen van onderzoekers van de Faculteit der Geesteswetenschappen zijn door de NWO beloond met een Vrije Competitie Geesteswetenschappen subsidie.
Onderzoeksprojecten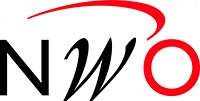 Judith Pollmann en Henk te Velde kregen uit de Vrije Competitie Geesteswetenschappen van NWO de middelen voor een project getiteld The persistence of civic identities in the Netherlands, 1747-1848.

Paul Smith kreeg de NWO subsidie voor een project genaamd A New History of Fishes. A long-term approach to fishes in science and culture, 1550-1880.

Lisa Cheng en Anikó Lipták ontvingen de NWO subsidie voor hun project Ellipsis licensing beyond syntax.