Book
Intersections: Yearbook for Early Modern Studies
This series of publications brings together new material on wellconsidered themes within the wide area of Early Modern Studies.
Author

K.A.E. Enenkel (General Editor)

Date

29 May 2015

Links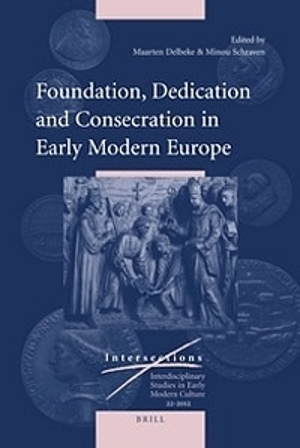 Contributions may come from any of the disciplines within the humanities: history, art history, literary history, book history, church history, social history, history of the humanities, of the theatre, of cultural life and institutions.
Each yearbook addresses a single theme and articles are selected for the freshness of their approach and for the extent to which they elucidate aspects of the theme of the volume. The themes are carefully selected on the basis of a number of criteria, the most important of which are that they should address issues about which there is a lively and ongoing debate within the international community of scholars and that they should be of interest to a variety of disciplines.
Although it is to be expected that in each volume a fair amount of attention will be paid to the Low Countries, it is a matter of editorial policy that the theme of each yearbook will be approached with an eye to its European dimension.