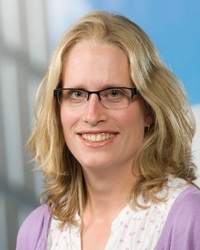 Anne Land-Zandstra
Universitair docent
Naam

Dr. A.M. Land-Zandstra

Telefoon

E-mail
Mijn onderzoek richt zich op authenticiteit in informele wetenschapseducatie op twee gebieden: echte objecten in wetenschapsmusea en citizen science. 
Voor meer informatie, zie Engelse versie.
Universitair docent
Wiskunde en Natuurwetenschappen
Instituut Biologie Leiden
IBL SCS
Werkadres
Sylvius
Sylviusweg 72
2333 BE Leiden
Kamernummer 5.4.13
Contact
Beusekom M.M. van, Land A.M., Bos M.J.W., Broek J.M. van den & Guchelaar H.J. (2017), Pharmaceutical pictograms for low-literate patients: Understanding, risk of false confidence, and evidence-based design strategies, Patient education and counseling 100(5): 966-973.
Kerkhoven A.H., Rodrigues Dos Santos Russo P.M., Land A.M., Saxena A. & Rodenburg F.J. (2016), Gender Stereotypes in Science Education Resources: A Visual Content Analysis, PLOS ONE 11(11): e0165037.
Hut R.W, Land A.M., Smeets I. & Stoof C. (2016), Geoscience on television: a review of science communication literature in the context of geosciences, Hydrology and Earth System Sciences 20: 2507-2518.
Land-Zandstra A.M., Beusekom M.M. van, Koppeschaar C.E. & Broek J.M. van den (2016), Motivation and learning impact of Dutch flu-trackers, Journal of Science Communication 15(1): A01.
Land A.M., Devilee J.L.A., Snik F., Buurmeijer F. & Broek J.M. van den (2016), Citizen science on a smartphone: Participants' motivations and learning, Public Understanding of Science 25(1): 45-60.
Land-Zandstra A.M. & Bakker E.P.H.M. de (2014), Informele wetenschapseductie. In: Dam F. van, Bakker L. de, Dijkstra A.M. (red.) Wetenschapscommunicatie, een kennisbasis. Den Haag: Boom Lemma. 111-140.
Geen relevante nevenwerkzaamheden