Sport & Culture
Fancy burning off some calories after a day's studying? Or perhaps you'd prefer to spend your evenings on the stage? Either way, the good news is that Leiden also has a lot to offer in the areas of sport and culture.
Sport in Leiden
Modern sports centre
If you're looking to work up a sweat, the University Sports Centre (USC) is the place to be. You can participate in individual recreational sports, or competitive sports that you can do with your fellow students. This completely renovated sports complex caters for more than 60 sports and offers a range of group lessons, so whatever your sport is you'll find it here. Take out a subscription and you'll get a great deal too!

Student sports associations
In Leiden you'll find a sports club for practically every sport you could think of. With Thor for hockey, Njord for rowing and LSVV for football, you'll be spoiled for choice. These clubs also organise parties, sports weekends, social drinks and many other fun activities.
Top-level sport
Do you play your sport at an international level? And would you like to combine it with your study? At Leiden University we can give you personal guidance to develop your sporting talents. We have a sports counsellor for our top-level sportsmen and women and we also offer them additional studying facilities.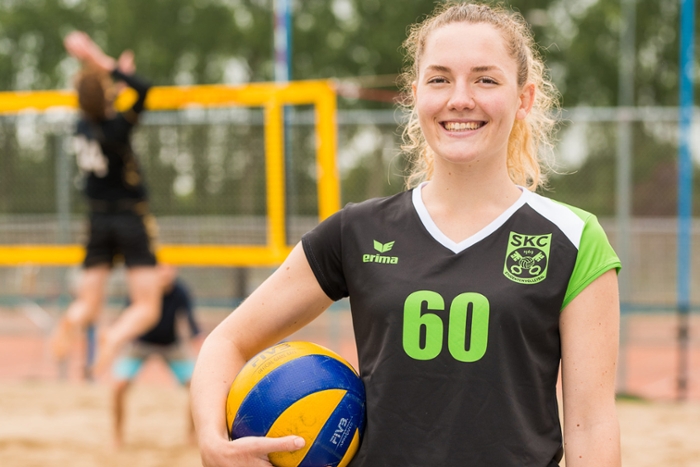 Cultural Leiden
Cultural associations
As you'd expect, Leiden also boasts several student associations in the area of culture. Many students and student associations run their own drama groups, for example. But you can also join an independent student drama group called Cuculum. Prefer to sing in a student choir or play in a student orchestra? No problem, there are student music associations such as Collegium Musicum and Sempre Crescendo. And if invigorating discussions about culture are more your thing, then the cultural student association A.S.V. Prometheus will definitely hit the spot for you.

Leiden museum city
If you'd like to sample the cultural life outside student associations, Leiden can offer no fewer than 13 fantastic museums. From marvelling at Rembrandt's masterpieces in De Lakenhal to making an exploration of the human body in CORPUS, you'll find a surprising offering of nature, art and culture. Or perhaps you'd prefer to take in a film, or an evening of cabaret? Boasting several cinemas and theatres, Leiden's lively cultural calendar means there will rarely be a dull moment.

Cultural events
Leiden also has more than its fair share of cultural events. Don't just take our word for it; find out for yourself by checking out the Signatures Cultural Week. For about two weeks, the city doubles as a stage for various events, allowing you to explore its cultural highlights. Or, like thousands of others, you can enjoy its Night of Discoveries, an art and science festival with over 100 acts that include artists, actors, dancers, musicians and scientists. But however much the city has to offer culturally, as a student you'll definitely want to see the great performances given in student rooms as part of the "Stukafest". So what are you waiting for? Get your diary!