A Successful Week in Washington D.C. for Moritz Jesse - Lectures, book presentation and Moot Court
One Lecture about Immigrant Integration in the EU and its Member State at the Institute of European Studies at George Washington University, one class in a course on Immigration and Integration at Georgetown University, and a lot of judging in the international rounds of the Phillip C. Jessup International Law Moot Court Competition were the accomplishments of a successful week in Washington D.C. for Dr. Moritz Jesse (Associate Professor for European Law at Leiden Lawschool's Europa Institute)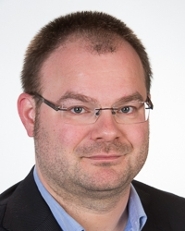 In his lecture before the faculty of the Elliot School of International Affairs' Institute for European, Russian, and Eurasian Studies, Moritz Jesse introduced his recently published book 'The Civic Citizens of Europe' while putting his research findings into the context of current issues, such as BREXIT and the EU refugee crises of 2015. The discussion dwelled on legal and political differences and similarities between the EU and the US. Jesse also ventured into the first findings of his current government funded VENI research on 'otherness' in law.
At Georgetown University, Dr. Jesse delivered a lecture on migration and immigrant integration in the EU. The lecture was embedded in Professor Elżbieta M. Goździak's university course on 'THE OTHER: IMMIGRANT INTEGRATION IN NORTH AMERICA AND EUROPE' at the Institute for the Study of International Migration (ISIM) at Georgetown University. Jesse focused on the differences of rights under EU law between Citizens of the Union and Third-Country Nationals (i.e. Citizens from non-member states of the EU). Such sharp legal differences between groups immigrants, which are additionally put on the national legal systems of EU Member States by EU directly, is of course unknown and fascinating from the US point of view).
Moritz Jesse also served as a judge for the Philip C Jessup International Law Moot Court Competition. The Jessup Moot Court is the biggest moot court for international law with more than 100 teams from more than 90 countries fighting for the world championship one week in April in Washington DC each year. 2017 marked the 10th year of judging in this competition for Moritz Jesse.