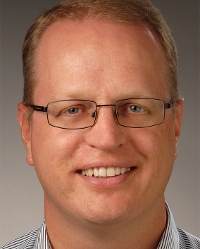 Karsten Lambers
Associate Professor
Name

Dr. K. Lambers

Telephone

E-mail

ORCID iD
Karsten Lambers is Associated Professor of Archaeological Computer Sciences at the Faculty of Archaeology.
Research
My research considers computational methods (e.g., Machine Learning) that enable the (semi-) automated extraction of meaningful archaeological entities from large bodies of digital data from different sources as a starting point for archaeological analysis and heritage management. Examples include the detection of burial mounds in LiDAR data, or the detection of archaeological concepts in excavation reports. I also conduct multi-proxy analysis of human-environmental interaction with a focus on settlement patterns and resource use.
Since 1993 I have regularly participated in archaeological fieldwork, namely survey and excavation. My two main fields of research have been the prehistoric archaeologies of Central Europe (fieldwork in Germany, Austria, and Switzerland) and Latin America (fieldwork in Bolivia, Peru, and Mexico). My involvement in surveying tasks during many of these projects facilitated my specialization in Digital Archaeology since my PhD research. In my research I have extensively collaborated with computer scientists, geomatic engineers, geographers, geophysicists and palaeoecologists.
Teaching activities
My teaching deals with digital data and computational tools that we use in archaeology, and the impact this has on the wider field of archaeological research. I combine theoretical and practical perspectives through a mix of lectures, written and practical assignments, and lab work, linking my teaching to ongoing research wherever possible. An important element of my teaching is the individual guidance of students during their thesis research.
Curriculum vitae
I graduated in American Anthropology (MA, University of Bonn, 1998) and in Prehistoric Archaeology (PhD, University of Zurich, 2005). My PhD dissertation on the Nasca geoglyphs of Palpa, Peru, was awarded the Best Thesis Award of 2005 by the Faculty of Arts, University of Zurich.
Before joining Leiden University in 2015, I held research and teaching positions at ETH Zurich (1999-2004), the University of Zurich (2004), the German Archaeological Institute (2005-2007), the University of Konstanz (2008-2013) and the University of Bamberg (2010-2015).
At the Leiden Faculty of Archaeology, I have served as chair of the Digital Archaeology Research Group (since 2016) and as chair of the Department of Archaeological Sciences (2017-2019).

Associate Professor
Faculteit Archeologie
Archaeological Sciences
Digital Archaeology
Work address
Van Steenis
Einsteinweg 2
2333 CC Leiden
Room number A.113b
Contact
No relevant ancillary activities