Archaeology (Research MA)
The Research Master's programme in Archaeology is the most diverse in the Netherlands. Benefit from our extensive experience and reputation in archaeological research.
Choose Archaeology at Leiden University:
Our research master's programme offers interesting regional and thematic specialisation possibilities. It stimulates extra-talented and motivated students by exposing them to cutting edge research and making them part of it.
The programme helps you to find your own place in the wide world of archaeological careers, and equips you with all the 21st century professional and transferable skills you need.
Our research facilities and labs, field schools and excavation projects, experimental archaeology projects and the national research schools (ARCHON, OIKOS) offer excellent opportunities for every prospective researcher.
Research possibilities in 2018-2019:
Leiden University's Human Origins group current fieldwork focuses on the site of Les Cottés (France), which has a unique record of the archaeology of both the last Neanderthals and the earliest modern humans. The site has been submitted to various types of analyses that are revolutionizing our field, including ZOOMs of its rich faunal record and a study of the DNA preserved in its sediment matrix. In the past, we have been running large-scale excavations at Neumark-Nord 2 (Germany), a last interglacial locale which was once part of a large lake landscape, 125,000 years ago. The site has an excellent preservation of faunal and lithic material in fine-grained lake deposits, dating back about 125,000 years.
In this module you'll get the chance to work with some of the material from these sites, all of which will be placed in the relevant archaeological context. By working closely with the scientists involved, you'll get the opportunity to learn how archaeologists study the chronology, the environment, and the lithic and faunal materials at archaeological sites from the deep past.
Not all is about fieldwork per se though: simulation exercises are part of our toolkit too. An important focus of our research is the prehistory of early use of fire, in which graduate students can participate for their thesis work. At the moment, we are starting a laboratory "micro-excavation"of a 25,000 years old fire place from the Gravettian site Auneau (France), lifted as a sediment block and subsequently transported to Leiden. Members of the research group, both staff and students, also participate in new studies of the Eugène Dubois collection, which include the type fossil of Homo erectus, at Naturalis Biodiversity Center (Museum of Natural History) in Leiden. The on-going multidisciplinary study of this important collection is yielding some fascinating topics for graduate student research. In cooperation with Indonesian colleagues we have also started new fieldwork at the site of Trinil, returning there over a century after Dubois' discoveries in Java.
Interdisciplinary studies of the human past
This programme provides an in-depth interdisciplinary introduction in the European Palaeolithic record and its wider setting, from the Early Pleistocene to the Late Pleistocene.
Study the archaeology of Prehistoric hunter-gatherers, from the earliest stone tools in East Africa, 2.6 million years old, to the end of the last ice age.
Focus on Neanderthal behaviour, and explore research questions, methods of analysis and theoretical perspectives in Palaeolithic archaeology.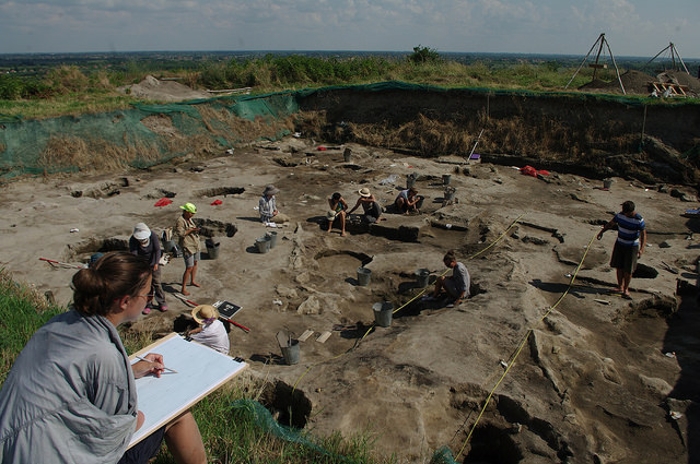 A view of past communities
The programme aims to develop a detailed and coherent view of past communities.
Focus on the later prehistory of Europe, especially on communities bordering the North Sea (Scandinavia, the Low Countries, France, Great Britain and Ireland).
Explore research topics such as Beaker cultures and settlements of the Bronze and Iron Ages, cultural identity, and burial ritual and (selective) deposition.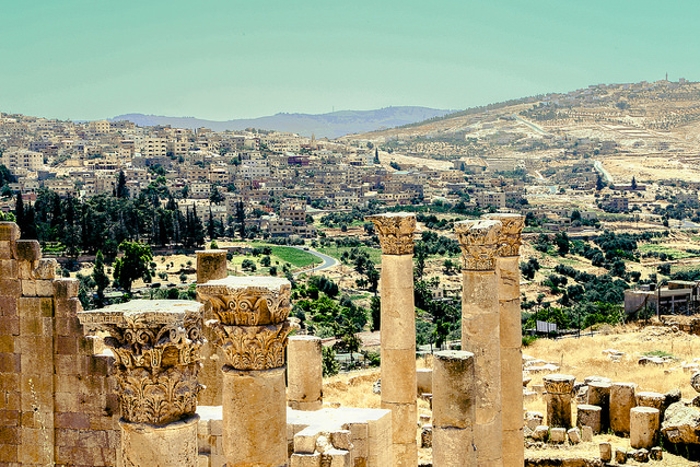 The cradle of civilisation
This programme focuses on a region that has enormous culture-historical significance, and is a cradle of civilisation from Prehistory up to the Early Medieval period.
Study various key developments, such as the origins of farming and sedentary life, as well as the emergence of complex urbanised societies and writing, as they occurred first in this region and spread subsequently.
Participate in current research projects. These projects focus on the Near East (modern Iraq, Iran, Israel, Jordan, Lebanon, Palestine, Syria and Turkey) and Egypt, as well as the Mediterranean.
Study the past in connection to the present
The programme offers an interdisciplinary context, where archaeology, anthropology, sciences, history, linguistics, landscape and heritage studies come together.
Gain a broad knowledge of and deep insight into Native American cultural history, focusing on the relationships between religious worldview and social agency.
Participate in field schools related to long-term research projects, such as excavations in the Caribbean or Nicaragua,including studies of material culture and physical anthropology.
A new and exciting interdisciplinary approach
The programme focuses on the role of the past in the present. Explore the various aspects of recent developments in international politics, cultural tourism, the use of social media, and the revitalisation of local traditions and regional identities.
Develop the practical skills to translate academic research and social knowledge into strategies for heritage management, and pursue individual initiatives.
Benefit from our close association with the Center for Global Heritage and Development, an interdisciplinary cooperation between three high-ranking universities: Leiden University, Erasmus University Rotterdam and Delft Technical University. This allows for a partnership between archaeology, social sciences, humanities and natural sciences.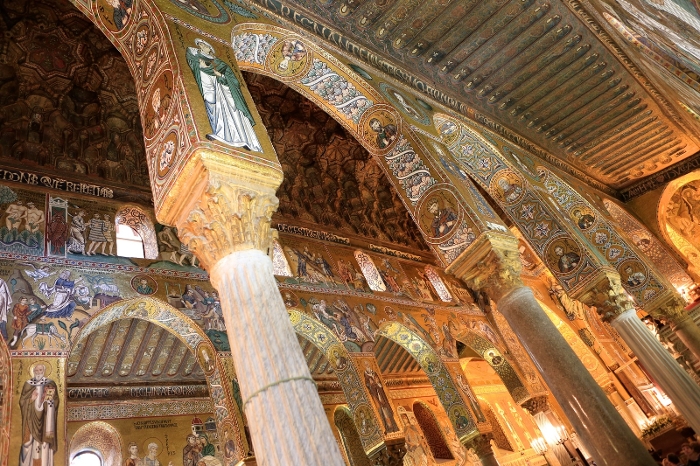 Europe on the starting blocks
One of the most fascinating periods in European history is the so-called Migration Period or Dark Ages. The collapse of the Roman State in the West seems to herald moral decline and the end of civilization in a large part of Europe. Barbarians took over. Archaeology however shows that this image needs to be thoroughly revised. Not everyone suffered, not all international exchange routes were closed, not everyone impoverished. At Leiden University we study how Roman Europe transformed into medieval Europe and what the role of various agents in this transformation process was.
Our programme offers an introduction to advanced studies of Europe and the Mediterranean in Late Roman and Post-Roman times (c. 300-900 AD).
We analyse the economic recovery of North-Western Europe in Merovingian and Carolingian times, exchange networks in the Mediterranean, and agrarian innovation and water management in Jordan.
We study burial sites, the fate of Roman towns in the early Middle Ages, and centres of Christianity.