Experience Day: What are study programmes actually about?
What's it like to study a certain programme within the Faculty of Humanities at Leiden University? These prospective students found out during the Experience Day on Friday 6 April. They had a taste of the faculty's atmosphere and discovered what study programmes are actually about.
Dennis de Leeuw (31, Amersfoort) - South and Southeast Asian Studies
"I studied Accountancy but want to study South and Southeast Asian Studies because it interests me and because of my Indonesian background. At this age, studying is not a life-long commitment but rather an enrichment and self-development. I want to learn about my roots at an academic level. Last year, I visited the Open Day, but the Experience Day gives you a lot more insight. I asked a senior student that I met a whole lot of questions, and I had a taster of the atmosphere of lectures and seminars that we could attend."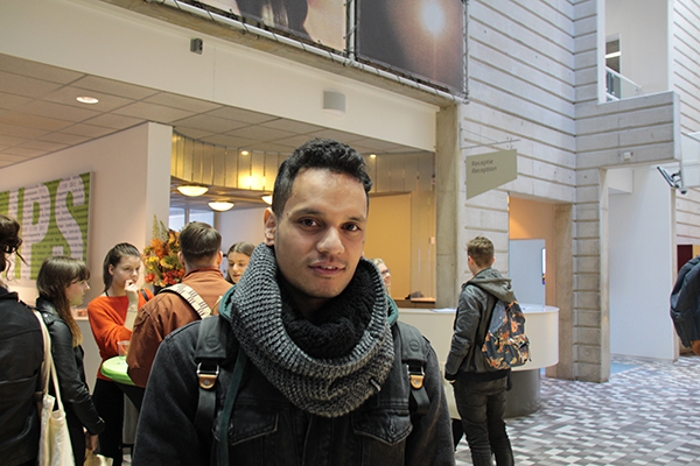 Sanne Luijk (16, Harderwijk) - Religious Studies
"Six months ago, I didn't even know that there was a programme called Religious Studies. When I found out about it, I immediately thought: 'This is it!' I was brought up in a Christian home and pretty much lived inside a bubble. I want to break out of that bubble and discover what else the world has to offer. Today, I learned that nearly half of the courses are taught in English. That might prove challenging, but I also found out that there is a lot of personal contact between lecturers and students. I've already visited the Open Day, but if you think a study programme suits you, definitely go to the Experience Day to find out more about it!"
Philip van Vuuren (18, Rotterdam) - Arts, Media & Society
"I studied Law at Erasmus University Rotterdam because I wanted to go into Tax Law. However, I am a creative soul and focus a lot on what is going on within society rather than reading books for days on end. Therefore, the combination of arts and society in the Arts, Media & Society programme is particularly interesting for me. I have previously attended an Experience Day at Tilburg University. That programme is slightly different from the one in here in Leiden. After today, the choice isn't easy."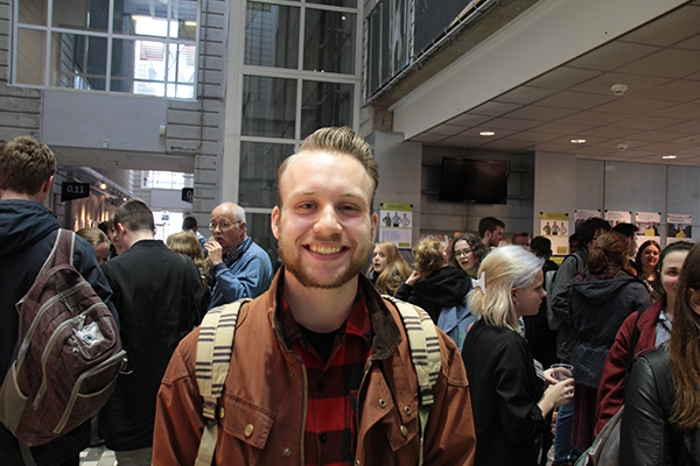 Jarno Cremer (16 jaar, Coevorden) - Classic
"My secondary school teacher is very enthusiastic, which is why I became interested in the Classics study programme. I am quite sure that I will choose this programme, but haven't quite figured out where. I have been to Open Days and Experience Days at several different universities. However, apart from the programme, the city, the amount of green space and the bustle are very important to me as well. The programme here in Leiden is small scale, the lecturers are very involved and the atmosphere is good."
Eva Stam (17, Woubrugge) en Jop Sforza (17, Weert) - Linguistics
Eva: "I like languages a lot, so I wanted to know what this programme entailed. I have yet to choose between this programme and International Studies, but I now know what I can expect from Linguistics. I'm not so interested in the grammatical subjects. I noticed that by going to an Experience Day, you get to know a lot about the programme. You can find most things on the website, but now you really experience it in real life."
Jop: "I was raised bilingually (Italiaans, ed.) and have also attended bilingual education, so my interests in languages developed early on. After graduating from higher general secondary education, I wanted to do something with Law but became interested in the Chinese language. In the end, I studied Japanese at Zuyd University of Applied Sciences. Since I don't only want to focus on Japanese, I want to study Linguistics after I obtain my first-year diploma. For me, today was only a confirmation of what I wanted; I have already enrolled in the programme. Some of the tracks within Linguistics are unique in the Netherlands and are only offered at Leiden University."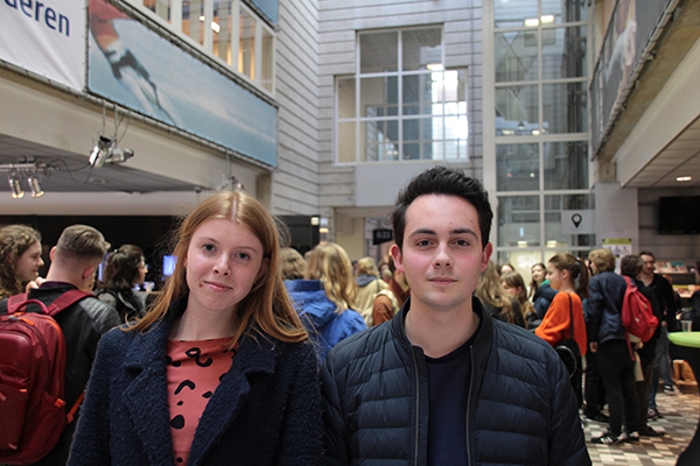 Emma Trias (18, France) - Philosophy: Global and Comparative Perspectives
"I came here on a recommendation from my uncle who did his whole studies here. I have always been captivated by questions of philosophy and find that going and studying philosophy is essential to understand the world. The programme Philosophy: Global and Comparative Perspectives interests me as it allows you to study more than classical philosophy and it has a holistic approach. I'm also very interested in Indian, Western and Asian philosophy, but first I'll have to get my high school diploma".
Missed the Experience Day?
Join the Student for a Day for your programme of interest. Read more here.