African Studies (BA)
Africa is fascinating! In today's globalised world, the continent plays an increasingly important role in international social and cultural developments. Would you like to explore the many sides of Africa and its impact on the rest of the world, while also learning one of its languages? Our African Studies BA programme will give you a truly multidisciplinary perspective on the continent.
Why African Studies?
Africa is home to around 1.5 billion inhabitants in 54 countries, with a wide range of cultures and languages. As a continent, it is a key player in issues such as climate change and global economy, while its art and literature gain increasingly international appreciation. In the African Studies bachelor's programme you will acquire in-depth knowledge about Africa, from an internal perspective and with a critical eye for the external, often euro-centric approaches of 'Africa'.
African history from zero to the very recent past takes a central place within the curriculum. This will allow you to gain an understanding of issues such as the role of gender within African society, social inequality and slavery in the past and the present, and the relation between the African diaspora and the Black Lives Matter movement. In our programme, you will have the choice to study Africa as a continent, its individual regions or individual countries.
Jesper Tittse
Student
"Africa really appeals to me. I love studying languages and cultures. When I visited the Open Day event I immediately felt a connection. The atmosphere was relaxed and open, the programme itself seemed tailor-made and the contact with other students and lecturers was informal."
Ruth Kanis
Alumnus

"Africa and issues that are connected with the continent are increasingly in the spotlights. Take, for instance, migration, the Dutch national debate about Zwarte Piet, slavery and the debate about unequal relations. It is very useful to have knowledge about these matters, this can help you in many different jobs. African Studies for me has proved to be a smart choice, now maybe even more than when I started my study."
Walter Gam Nkwi
Senior university lecturer
"This bachelor's programme is unique in that it looks at Africa from a holistic point of view, taking all humanities disciplines on board: culture, history, sociology, anthropology, literature, linguistics. So here is a whole galaxy of research and researchers available to be used. The programme will surely contribute to a new perspective of Africa."
Learning African languages
Language plays an important role in the programme, as studying Africa through a linguistic lens will give you an insight into past and present social developments, such as migration movements. Apart from studying sociolinguistics, you will learn either Swahili or Berber. Swahili is one of the main languages of East Africa, spoken by millions of people. Berber, spoken in Northern Africa, is a minority language that is linked with many African diaspora-communities across the world. Knowledge of Berber will be particularly helpful when studying the diaspora, its international impact and relation with African home countries.
Leiden University is known for the many languages that are studied here. During the Study Abroad period, next to Swahili or Berber, a second African language course will be offered during studying abroad.
Multidisciplinary programme
African Studies is a programme in which you will be introduced to many humanities-based disciplines, all working together to study and understand Africa. These disciplines include history, linguistics, anthropology, area studies and literature and cultural studies. This means that you will gain experience in collaborating and communicating with various disciplines, which is a skill that is much sought after in today's complex world. You will also find that the ability to analyse economic and political issues from a humanities' perspective is much appreciated.
Living in Africa
When working to become an expert on Africa, it is important to gain personal experience of living and working in the continent. In your second year, you will spend a semester in an African country, developing your language skills, while also following courses at an African university.
Digital skills
Throughout the programme, you will develop not only traditional academic skills, but also 21st century digital skills. You will learn, for instance, to use and build data bases, employ specific (visual) research tools, and analyse the role of modern media. In addition, you will have the opportunity to learn how to make documentaries, podcasts, blogs and use photographic material in your research.
Why African Studies at Leiden University?
Leiden is the only place in Europe where you can follow an English-taught BA programme on African Studies.

In this programme, you will learn Berber or Swahili. As part of the language acquisition courses, in your second year you will stay an entire semester in an African country of your choice.

The programme's themes, Sociolinguistics, Literature & Art, and History & Anthropology allow you to study Africa in-depth.

You will gain not only expert knowledge about Africa, but you will also develop valuable skills, including digital academic skills and professional skills.

You will be able to tailor the programme according to your interests, focusing on your disciplinary choice, a particular theme, Africa as a continent or a particular region or country.

We have a close connection with the renowned African Studies Centre, which has the largest collection on Africa-related topics in Europe.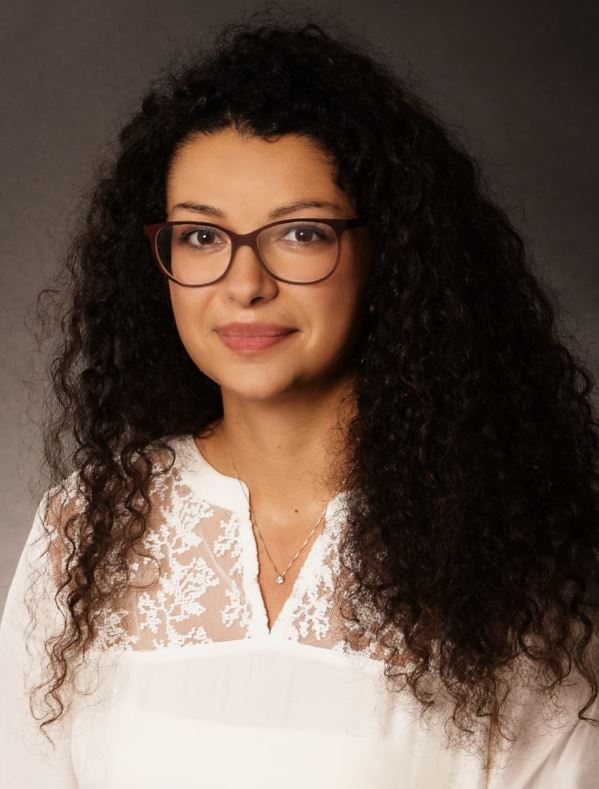 African Studies teacher and researcher Annachiara Raia has secured a grant for her research project Forging Transoceanic Muslim Histories: Swahili Literary Networks on the 20th-Century Indian Ocean Coast. Read more here.
Is African Studies the programme for you?
Are you interested in the African continent, its languages and its people?

Are you keen to learn about the African perspective on developments in and outside the continent in the past as well as in the present?

Do you want to explore the role of ethnicity, gender and socio-economic background in developments within the African societies?

Are you interested in the African diaspora all over the world?

Do you have the ambition and enthusiasm to complete a challenging programme?
If your answer is 'yes', African Studies is the programme for you!
Check out the African Studies programme.
Get a taste of your first year
Do you want to know if African Studies is right for you? Check out our Online Experience, which consists of online mini-courses, including some assignments. This allows you to get a real taste of the first year of our programme.
Take the online experience!