Arts, Media and Society (BA)
Visual art today is strongly interlinked with today's society, a connection which is reinforced and deepened by social and other media. In Arts, Media and Society, a specialisation of our Art History bachelor's programme, you will explore this relationship and analyse how it reflects and impacts the issues of our time, while also learning practical and academic skills that are invaluable in the current job market.
About Arts, Media and Society
In Arts, Media and Society you will be able to study a wide range of contemporary visual art forms, including visual arts such as painting, video art and photography, installation art, bio-art, games, performance art and digital media art. Art does not exist in isolation, and therefore this programme encourages you to study and interpret art's relationship to our society as well as the role of media in that relationship. This means that when studying visual art within Arts, Media and Society you will also touch upon issues of visual art relating to, for instance, science and politics.
Perihaan Khan
first year student
"To choose my study programme, I started out by looking up information online to narrow down my options. It really helped me to find out when the Open Days were so I could visit in person and talk to students already studying as well as explore the city. The Open Day was a great way to get to know the university, attend some lectures and ask my questions to students and professors. I would advise to get in touch with students, even if you're living abroad, to ask your questions directly!"
Fabian Schlott
Student
"The combination of study components in this bachelor's really appeals to me. I like art, I like media and I also like society. The interaction between media and society and the multidisciplinary approach to art, is, I think, a very interesting element of this programme. That makes it fun to go to the lectures."
Sybille Lammes
Professor New Media and Digital Culture

"The Arts, Media and Society programme is an English-taught track of the Art History programme with an obvious leaning towards the roles of contemporary art and media in society. It is a highly contemporary study that combines perspectives from many different humanities fields, but it's firmly anchored in a historical context. We want to make students aware of the history of art and cultural expression so they understand them in all their contemporary complexities."
Society
Most art is inspired by the society it is created in. Today we face multiple challenges, such as climate change and inequality, and many artists reflect on these issues in their work. Some artists take an outright activist role, making their voice heard in current debates. Others comment on societal developments and changes, while taking the role of an outsider.
Media
Today's media, including social media, are an essential factor in the ongoing exchange between society and the arts. They bring not only artists and audience together, but also highlight new aspects of the major issues society is facing, which artists may use in the creation of a work of art.
An example is the art resulting from a Black Lives Matter protest in Bristol. In 2020 activists toppled a statue of a 17th century slave trader, throwing it in the harbour. When British artist Marc Quinn on Instagram saw a picture of activist Jen Reid standing on top of the empty plinth, he was inspired to create an installation depicting this activist. When the installation, Surge of Power, was illegally placed on the vacant plinth near the harbour, pictures of it were widely shared on Instagram. The artist, activists and social media not only all contributed to the creation of this work of art, but also jointly acted to give it new layers of meaning. During our programme, you will thoroughly explore such examples of the relationship between art, media and society.
What you will learn
As a student of Arts, Media and Society, you will not only learn how to look at modern art, how to interpret it, to think about it and to write and present your findings. You will also develop academic and practical skills that will prove essential for your further career, be it in academia, the public or the private sector.
Seven reasons to study Arts, Media and Society at Leiden University
A programme with a broad scope in which you will study contemporary visual arts, the role of media and the way they interact with today's society.
Lecturers who belong to the top in their field and who base their teaching on their current research.
Hands-on experience in research projects and field trips.
Guest lectures by national and international artists, scholars and scientists, outside of the regular programme.
Excellent facilities in the historic and diverse city of Leiden, with easy access to museums, art galleries and media institutions in Leiden and nearby cities such as The Hague, Amsterdam and Rotterdam
Lively community of international students and lecturers.
Perfect preparation for a career in academia, the public or private sector.
Is Arts, Media and Society the programme for you?
Are you fascinated with contemporary art and do you want to understand how it is interconnected with the media we
Are you interested in how contemporary artists engage with societal issues and challenges such as global warming, inequality and safety?
Do you want to explore what the role is of art and media in current public debates?
Do you thrive in an international environment?
Do you want to have the opportunity to learn about artists' and other art professionals' views on the role of art in society?
Are you looking for a challenging, innovative programme with a personal approach?
If the answer to these questions is `yes', then check out the Arts, Media and Society programme.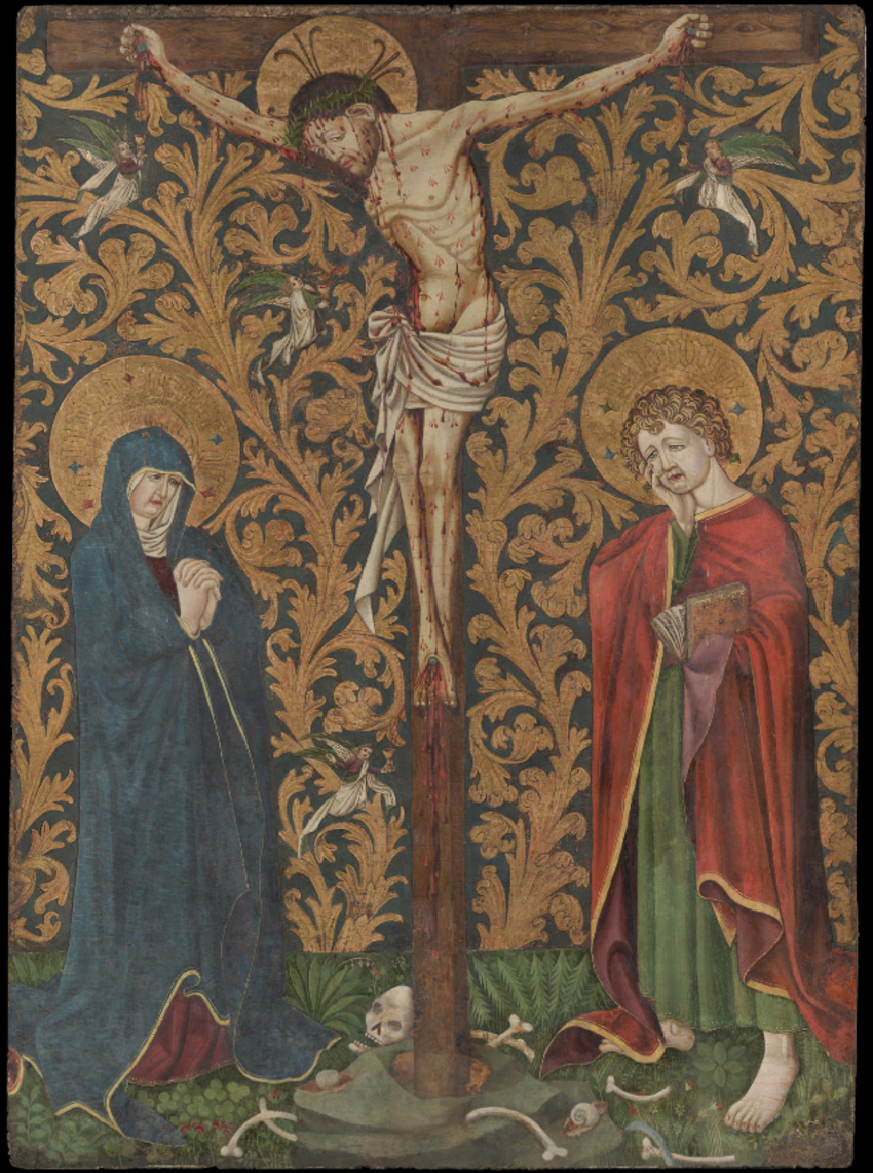 Democratising restoration work
PhD candidate Liselore Tissen uses 3D prints and eye-tracking software to make museum visitors decide whether the background of a painting should remain blue or be restored to its original gold colour. Continue >
Experience the programme online
Do you want to know if Arts, Media and Society is right for you? Check out our Online Experience, which consists of online mini-courses, including some assignments. This allows you to get a real taste of the first year of our programme.