Science podcasts
Leiden University will be recording a brand-new series of podcasts in 2019: Science Shots. Our top scientists will talk about their research in less than 15 minutes. Tip: something to enjoy on the train journey between Leiden and The Hague, our two University cities!
Episode 1: Women in history
In the first podcast we will be talking to Ariadne Schmidt, Professor by special appointment in the History of Urban Culture, in particular Leiden. We will be discussing Magdalena Moons, the heroine of the Relief of Leiden, and the role of women in history.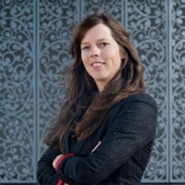 Episode 2: Drinking coffee with far-right extremists
PhD candidate Nikki Sterkenburg researches far-right extremist groups. But how do you contact such groups? And what do you do if you hear about possible crimes? Hear all about it in the second Science Shot.
Episode 3: A plunge into the cesspits of Leiden
In this Science Shot, archaeologist Roos van Oosten takes us on tour of the cesspits of Leiden. She reaches a surprising conclusion: the centre of Leiden in the Middle Ages was by no means as filthy as one might think.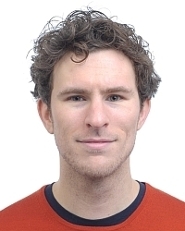 Episode 4: Making an impact with scientific research
Industrial ecologist Benjamin Sprecher conducts applied research for the municipalities of Leiden and The Hague. But this is not as easy as it sounds. He explains why in this Science Shot.
Episode 5: How Rembrandt found his voice
Rembrandt lived long before audio and video recordings were invented. But a group of researchers has managed to reconstruct his voice. How? Lecturer in Dutch language, culture and literature, Olga van Marion, explains in this Science Shot.
Episode 6: How old is an asylum seeker?
Asylum seekers regularly give a different age in different EU countries. Why do they do this? And how do you know how old they really are? Immigration expert Mark Klaassen explains in our Science Shots podcast.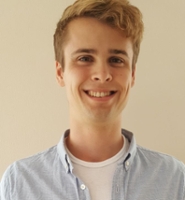 Episode 7: Why night owls have more health risks
Are you an owl or a lark? Your lifestyle can affect your health more than you might think. PhD candidate Wietse in het Panhuis is researching this at the LUMC with the aid of jet-lagged mice.
Episode 8: Chaos in the adolescent brain
Young people often face emotional problems such as depression and aggression during puberty. Is this related to the fast development of the brain? Psychologist Marieke Bos explains.
Episode 9: Pint of apartheid please
A beer usually cheers you up, but in Namibia beer was used for decades as a tool of repression. Young researcher Tycho van der Hoog has written a book about it.
Episode 10: War in your phone
There's a fragment of war in your phone. Almost every smartphone contains raw materials from conflict areas. And the sale of these raw materials also funds the conflict, in the Democratic Republic of the Congo, for instance. Daniëlla Dam explains what we can to to break this vicious circle.
Episode11: A bunker under the University
There is a large bunker under our Wijnhaven building in The Hague. What does it look like and what was it for? In this podcast historian Bart van der Boom explains about the bunker and the historical context that it should be viewed in.
Episode 12: Dutch 1,000 years ago
How did Dutch sound 1,000 years ago? This is a question that linguist Peter-Alexander Kerkhof has been pondering for some time already. He recently managed to reconstruct this Old Dutch. In this Science Shot hear all about how our ancestors in what is now the Rotterdam area would have sounded some 1,000 years ago.
Episode 13: The secret of fake medicine
Sometimes fake medicine is enough to cure a patient. But how exactly do placebos work? And did you know that there is also the placebo effect in reverse, the nocebo effect? Psychologist Stefanie Meeuwis explains in this Science Shot.