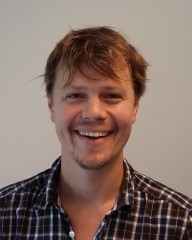 Peter Bos
Universitair hoofddocent
Naam

Dr. P.A. Bos

Telefoon

E-mail
Short CV
Peter Bos has a permanent position as Associate Professor at the Institute of Child and Education Studies, Leiden University. He graduated in 2007 at the University of Utrecht and obtained his PhD in 2012 (cum laude) at the same university. Currently, Peter is developing a line of research that targets the neuroendocrine mechanisms of caregiving behavior and parental communication.
He uses functional MRI, EEG, and EMG, and hormone administration methods to investigate neural sensitivity to hormonal factors in response to stimuli relevant for caregiving behavior. Peter has published over 35 research and review papers mostly in high-impact journals, and in 2014 he received a VENI grant to develop his own line of research. His work has have received wide attention in the (international) media and he frequently shares his scientific findings with the general audience, including with children. Currently, he is working on a popular science book that will focus on the biology underlying human relations.
Research summary of research interests, projects, and/or programmes
My main research interest is the role of hormones and neuropeptides in human caregiving and its neural underpinnings. I am especially fascinated by modulating factors during child development such as the quality of caregiving and parental communication, which can alter social-emotional behavior via endocrine mechanisms such as epigenetic programming. A future aim to which I would like to contribute is the further integration of psychological and neurobiological perspectives on human caregiving behavior and child development. The experimental methods I employ are: single drug administration, functional MRI (fMRI), facial Electromyography (EMG), and electroencephalography (EEG).
Grants
2015 Dynamics of Youth seed grant (91k) "Getting together; how (epi)genetics and family history predict sensitive parenting behavior."

2014 NWO (The Netherlands Organisation for Scientific Research) VENI grant (250k) "Off to a bad start – Investigating the role of oxytocin and estradiol in the cycle of harsh parenting over generations"

2013 Travel grant: ISPNE conference, Leiden (0.5k) - 2012 University of Cape Town: Medical Research Council Competitive Post-Doctoral Fellowship Grant (50k)
Awards
2014 Praemium Erasmianum thesis prize (3k) - 2012 editor's choice award NeuroImage for: Bos P. A., Hermans E. J., Ramsey N. F. & van Honk J. (2012) The neural mechanisms by which testosterone acts on interpersonal trust. NeuroImage, 61: 730-7.
Supervisor
Supervised PhD candidates
Estrella Montoya, Shaped and Balanced by Hormones: cortisol, testosterone and the psychoneuroendocrinology of human socio-emotional behavior, 2015
Relevant links
Workdays
Monday
Tuesday
Wednesday
Thursday
Universitair hoofddocent
Faculteit der Sociale Wetenschappen
Instituut Pedagogische Wetenschappen
Opvoeding en Ontwikkeling