Education and Child Studies
Research
All research of the Institute of Child and Education Studies is centred in the Rommert Casimir Institute (RCI).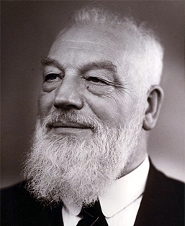 Mission
The research mission of the Rommert Casimir Institute is to:
conduct innovative, high-quality research that provides insight into major issues concerning socialization, education, and child development;
contribute to evidence-based practice, interventions, guidelines and policies;
raise public awareness about issues related to increasing child well-being across settings and based on state-of-the-art research.
Importantly, each of these mission elements are interconnected and mutually informative: the institute is committed to developing research-led societal applications as well as to conducting research informed by salient societal developments.
Research programme
The Rommert Casimir Institute's research programme consists of six substantive research areas that together span the study of normative and non-normative development in behavior, emotions and learning from infancy to early adulthood, and from the home context to the school and professional youth services context. Each of the areas includes both fundamental and applied research. Where themes overlap, collaborations between the areas are pursued.
Clinical Neurodevelopmental Sciences
Educational Sciences
Forensic Family and Youth Care Studies
Learning and Behaviour Problems in Education
Parenting, Child Care and Development
Research Methods and Statistics
Our research
The research components are selected from the three research themes of the Institute of Education and Child Studies. The selection is based on several criteria:
The research projects should be conducted within the domains of family, school (and other institutional socialization settings), or peer groups as they shape normal or deviant development in transaction with the children's neurobiological propensities (the perspective of developmental psychopathology).
Research should have direct or indirect relevance for uncovering the cultural dimension of development and learning, that is, they should either address one or more cross-cultural issues, or focus on comparisons of ethnic groups within a society, or facilitate such comparisons in future investigations (the cultural perspective).
Research in the Rommert Casimir Institute should support parents, caregivers, teachers, and other professionals in their efforts to improve the children's opportunities to learn and develop in optimal ways (the applied educational perspective).
Education
The Rommert Casimir Institute is embedded in the Leiden Graduate School of Social and Behavioural Sciences, and its principal aims consist of teaching and conducting research. The teaching components are included in the Research Master. Furthermore, extra courses for PhD candidates of the Rommert Casimir Institute are offered.
Research areas in the spotlight
Leiden researchers collaborate across the borders of their own discipline. In doing so they device innovative solutions for societal problems and together we learn to understand the world even better. Learn more about our multisdisciplinary research.
Rommert Casimir was the first professor of Educational Sciences in The Netherlands, appointed at a special chair at Leiden University in 1917. As a professor he saw it as his mission to entice and instruct others to study these processes and to improve children's lives.
Children's development is anchored in their everyday experiences
He promoted the notion that children's development is anchored in their everyday experiences, in their mutual interactions, and in their interactions with parents and teachers who consciously or unconsciously guide or misguide them. As a behavioural scientist he understood the importance of finding empirical evidence for claims on good and bad or right and wrong in the transactions between the developing child and a changing environment.
Socialization contexts
He considered the family, the school, and the peer group as the most important socialization contexts to be studied comprehensively as they shape the children's development.

Read more about Rommert Casimir on the Dutch Wikipedia ››