Online Open Day for Professionals
Whether it's brushing up on a language, a course on current legal issues, or a master's degree in cybersecurity. Get inspired at the Online Open Day for Professionals on 2 November.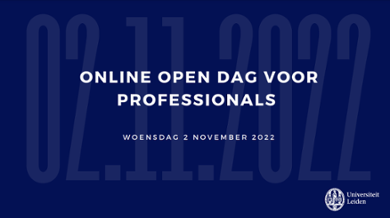 As a professional, you want to hear about the most up-to-date knowledge and skills in your field or perhaps want to develop further in a different field. Leiden University offers a wide and diverse range of programmes (of which some are in English) for professionals in both Leiden and The Hague.
See an overview of our programmes and more information for each course here.