'Could the slide have coronavirus on it?'
What do I do if Mum or Dad gets the virus? Could the slide at the playground have coronavirus on it? Can children die of the virus too? On 15 April, the National Science Agenda organised an hour-long session on Facebook to give children the chance to ask their questions about coronavirus. Leiden psychologist Anke Klein and virologist Annemiek van der Eijk from Rotterdam were on hand to answer those questions.
This was the second Facebook question time the National Science Agenda had organised for children. After all, children want experts to answer their questions too, and they're curious about the same things adults are.
A touching question
The experts – psychologist Anke Klein from Leiden and virologist Annemiek van der Eijk from Rotterdam – answered questions honestly whilst still reassuring the children. One touching question came from a very young boy who wanted to know if children can die of the virus. 'Yes, they can,' Van der Eijk answered, 'but that's very rare, and if you get really ill you can go to the hospital where good doctors will look after you.'
What should you do if your mum or dad gets the virus? Klein answered this one: 'Just do what you would normally do. Get your exercise, which you can still do indoors, play games...' Van der Eijk stressed how important it is to have structure in your day, as if you were still going to school. 'Structure' was a tricky word, but the children could work out what she meant from the rest of the sentence.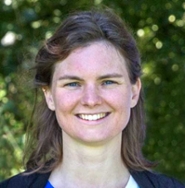 Doing schoolwork in your pyjamas
When will the virus go away? Van der Eijk answered honestly that we just don't know. 'You don't have the freedom you're used to at the moment, and that can be hard.' Klein stressed that, although a new situation can be difficult, most children will get used to it quickly. 'Do things you like doing, whether that's drawing or Skyping, and be nice to each other. And do things you don't usually get to do – like doing your schoolwork in your pyjamas!'
Some children are very frightened, which is giving them nightmares. 'Talk to your parents about it, and try to imagine a happy ending to that bad dream,' was Klein's advice. 'If you wake up from the nightmare in the middle of the night, get out of bed. Go to the toilet, have a sip of water and take your teddy bear or another cuddly toy to bed with you. It can also help to open the window, to let the nightmare out. That will also cool your room down.'
While some children have nightmares, other children are anxious and worried. 'That's caused by a bad thought,' Klein explained. 'You could try planting a positive thought in your head, something like: the chance that I'll get ill is really small. If I do get ill, it might not be that bad. There are really good doctors who will help me if I do get ill.'
Why do we need to self-isolate?
Why are some groups in isolation, like grandmas and granddads? Van der Eijk explained that it's all about making sure hospitals don't become overwhelmed. Older people are the most vulnerable group, especially if they already have another illness, so it's a good idea for them to stay away from other people.
Remarkably, several children asked when they would be able to go back to school. 'The government is going to talk about that at the end of the month,' said Van der Eijk, 'so we don't know yet.'
Budding professors
And of course there were budding professors who asked very difficult questions, such as: 'We've got COVID-19 now; are we going to get COVID-20 too?' and 'Why are there so many victims in countries that Charlemagne used to rule?' The experts did their best to answer these questions, too. The number 19 refers to the year 2019; hopefully we won't get a new virus this year. And the virus started in China; it was only later that it reached Italy, Spain and other countries Charlemagne ruled.
What about the slide? The virus can stay alive for a while on smooth surfaces, so it's really important to wash your hands every time you get home, including after you've been to the playground.
Text: Corine Hendriks
Mail the editors