Translation (MA)
Extra-curricular
Get the most out of your studies at Leiden University by taking part in our extracurricular activities.
Leiden Leadership Programme
Are you interested in developing your leadership potential? The Leiden Leadership Programme (LLP) is an Honours Programme specifically developed for ambitious master's students at Leiden University and the Delft University of Technology who recognise the importance of leadership abilities. The LLP offers in-depth training sessions, assessments, seminars, and the creation of a Personal Leadership Roadmap – a five-year plan for reaching and developing your leadership potential.
LUCL events
As a Linguistics MA student you will be able to take part in regular events organised by the Leiden University Centre for Linguistics (LUCL), including lecture series such as the LUCL Colloquium. Please check the Linguistics in Leiden Facebook page to keep up to date with the events.
Masterlanguage
During your studies you will have the option to take a Masterlanguage course. Masterlanguage is a Dutch network of courses for language master's students. The courses are offered country-wide providing you with a unique opportunity to study with like-minded students from other universities.
Leiden Translation Talks
Leiden Translation Talks is a lecture series that focuses specifically on anything related to the teaching, practice and study of translation.
Leiden Translation Blog
The Leiden Translation Blog is part of both the MA Translation and the minor Translation English-Dutch-English at Leiden University. Here you will find contributions by staff, students, alumni and guests.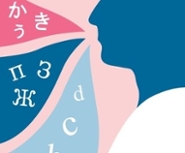 Study at the Academy of Creative and Performing Arts
The Academy of the Creative and Performing Arts (ACPA) is a research institute and part of the Faculty of Humanities. The ACPA offers education such as electives, and talent programmes such as the Practicum Artium (PA), which gives you the opportunity to study photography, graphic design or drawing, and the Practicum Musicae at the Royal Conservatoire The Hague, where you can study classical music, singing, early music or jazz.
Find out more about ACPA.