Linguistics (research) (MA)
The research master's programme in Linguistics at Leiden University combines leading expertise with a flexible programme format.
Why study Linguistics (research) at Leiden University?
During this two-year research master's programme you will be able to choose from the largest selection of languages offered in Europe and an exceptional range of linguistic approaches including historical, descriptive, formal, cognitive, computational, sociolinguistic, psycholinguistic, experimental and corpus-based studies. You will be able to explore sub-fields including phonetics, phonology, morphology, semantics, syntax, discourse, or pragmatics.
Learn more about the study programme
Develop your research skills
An important aspect of this programme is developing your ability to conduct original and innovative research. You will have the opportunity to attend conferences, workshops and lecture series organised in Leiden, all of which will help you forge an outstanding start to your career. Small classes ensure that you have plenty of direct contact with your lecturers and a high level of guidance and support throughout your studies.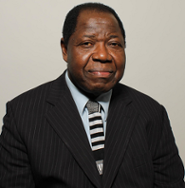 Felix Ameka: 'Multilingualism is the answer to many problems
Senior lecturer at the Centre for Linguistics, Felix Ameka, has been appointed professor by special appointment of Ethnolinguistic Vitality and Diversity in the World. 'I am looking forward to promoting ethnolinguistic diversity and vitality. Humans are the only species with more than seven thousand languages, even birds don't reach that number. This diversity defines us, but in research we often focus on standardisation. I want to make people aware of the differences.' Read more.
Admission and Application
Do you want to find out if you are eligible for this Master's programme?
Learn from experts
Academics from the renowned Leiden University Centre for Linguistics (LUCL) teach in the master's programme in Linguistics (research). During your studies, you will have access to a breadth and depth of expertise that is almost unmatched in Europe, as well as exceptional resources such as the famous collections at the Leiden University Library. The courses are taught by a diverse group of scholars, all of whom are engaged in international research, which is also part of the teaching syllabus. Their expertise incorporates the latest theoretical knowledge and practice-based skills, such as translation or text analysis.
Find out more about the career prospects
In which sector do students find jobs?
60

Research

13

Education

13

Government and semi-government organisations

7

Business services

7

Information management
Linguistics (research) degree
Linguistics (research) at Leiden University is an accredited degree programme. After successful completion of this programme, you will receive a research master's degree in Linguistics and the title Master of Arts (MA).
Chat with a student
Do you have a question about student life in Leiden, studying at Leiden University or do you want more information about the Linguistics master's programme? Chat with a current student to get answers to your questions!