International Credit Mobility 2020 projects
In this section, each project has its own project page per country with a summary.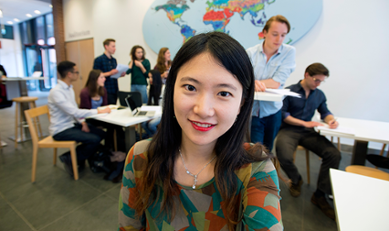 Leiden University has been awarded the following projects for 2020-2023:
Armenia: Faculty of Science with Yerevan State University and Byurakan Astrophysical Observatory
Australia: Faculty of Social Sciences with Macquarie University
Bhutan: Leiden University with Royal Thimphu College
Bosnia: Leiden Law School with Univerzitet U Sarajevu
China: Leiden Law School with Shandong University
Colombia: Faculty of Science with Universidad Nacional de Colombia, Universidad de Antioquia, Universidad ECCI
Cuba: LUMC/Faculty of Medicine with Universidad de la Habana
Egypt: Leiden University with The American University in Cairo
Ethiopia: Faculty of Science with Ethiopian Space Science and Technology Institute
India: Faculty of Humanities with University of Hyderabad
Indonesia: LUMC/Faculty of Medicine with University of Indonesia
Israel: Leiden University with The Hebrew University of Jerusalem
Japan: LUMC/Faculty of Medicine with Nagasaki University
Nigeria: Faculty of Science with University of Jos, Bayero University Kano, University of Nigeria, and NASRDA-Center for Basic Space Science and Astronomy
Russia: Faculty of Humanities with Ural Federal University
Suriname: LUMC/Faculty of Medicine with Anton de Kom Universiteit
Ukraine: Faculty of Science with Taras Shevchenko National University of Kyiv
Uzbekistan: Faculty of Humanities with Tashkent State Institute of Oriental Studies and Al-Biruni Institute for Oriental Manuscipts
USA: LUMC/Faculty of Medicine with Boston Children's Hospital
For questions, please contact the project coordinator of the project per country.
About Erasmus+ International Credit Mobility:

Expanding beyond Europe
Erasmus+ is the EU funding and exchange programme for Education, Training, Youth and Sport. Over three million European students have participated in this highly regarded EU flagship exchange programme since its inception in 1987. In the Netherlands, the programme is managed by the Dutch Erasmus+ National Agency.
Since 2015, Erasmus+ has offered student exchange opportunities beyond Europe through the Erasmus+ International Credit Mobility (ICM) Programme, expanding past the intra-European exchange programme in existence since the implementation of Erasmus in 1987. Supported by the European Commission, the Erasmus+ ICM Programme promotes the mobility of people for study, teaching or training between higher education institutions located in Programme Countries (predominantly the EU, EEA) and Partner Countries (rest of the world).
Leiden University Staff and Student Exchange
Leiden University is striving to create a more international student body, strengthen the international character of the University and internationalise the learning experience for students. One of the main internationalisation priorities stated in Leiden University's strategic plan is the creation of an international classroom with a diverse international student population. This will offer students an international study climate in both the bachelor and the master phase, in preparation for social and professional positions in an increasingly international society. This international study climate can be strengthened by deploying internationally-oriented academic staff, more focus on international knowledge and intercultural competences in the curriculum, encouraging educational interaction between Dutch and international students and increasing our students' study abroad experiences.