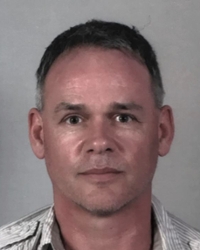 Peter Akkermans
Professor Near Eastern Archaeology
Name

Prof.dr. P.M.M.G. Akkermans

Telephone

E-mail

ORCID iD
Peter Akkermans is Professor of Near Eastern Archaeology at Leiden University.  
Office days
Monday-Friday
Research
Tell Sabi Abyad in Syria
Akkermans is director of one of the largest archaeological research projects in the Middle East: the Tell Sabi Abyad Project in Syria (until the start of the civil war in 2010). This extensive, interdisciplinary project includes surface survey and large-scale excavation at a number of archaeological sites in Northern Syria.
The Archaeology of Syria
Together with Glenn M. Schwartz (The Johns Hopkins University, USA), he published The Archaeology of Syria (Cambridge University Press, 2003), the first book to present a comprehensive review of the archaeology of Syria from the end of the Palaeolithic period to ca. 300 BC.
Jebel Qurma in Jordan
Since 2012 Akkermans is director of the Jebel Qurma Archaeological Landscape Project, with extensive yearly fieldwork in the basalt desert in North-Eastern Jordan. This multidisciplinary research programme aims to bring rich, new datasets from the Jebel Qurma region (settlements, burials, rock-art, inscriptions, material culture) in a single interpretive framework, which has not been done before. It focuses on the social, political, economic and ideological strategies which allowed the local peoples to successfully exploit their inherently marginal landscapes from deep prehistory until the 20th century AD. The project, with its longue durée perspective, investigates pastoralist lifeways and the treatment of the dead in the desert, the role of rock-art in signing the landscape, and the implications of widespread literacy among the local desert peoples.
Teaching activities
Professor Akkermans teaches through lectures, tutorials and seminars at all levels, from Bachelor to Research Master. His courses range from general introductions to the archaeology of the Near East to specialized courses on the Near Eastern Neolithic and the archaeology of marginal landscapes. In addition, he teaches aspects of deep history, including monumentality and early farming.
Curriculum vitae
Professor Peter M.M.G. Akkermans (Hulsberg, The Netherlands, 1957) studied Prehistory and Archaeology of Western Asia at the University of Amsterdam, where he also completed (cum laude) his PhD on Neolithic settlement in Syria. From 1990 until 2009 he was Curator of the Dept. of the Ancient Near East in the Netherlands National Museum of Antiquities, in combination with an Extraordinary Professorship of Near Eastern Prehistory at Leiden University. Since 2010 Akkermans is Full Professor of Near Eastern Archaeology at Leiden University.

Akkermans has been intensively involved in archaeological field projects in Germany, Bulgaria, Turkey, Syria and Jordan for over 30 years.

For several years he was Chair of both the Near Eastern and Classical-Mediterranean sections and he served as Vice-Dean and Chair of Education of the Faculty of Archaeology from August 2012 until January 2016.
Professor Near Eastern Archaeology
Faculteit Archeologie
World Archaeology
Near Eastern
Work address
Van Steenis
Einsteinweg 2
2333 CC Leiden
Room number B1.18
Contact
No relevant ancillary activities