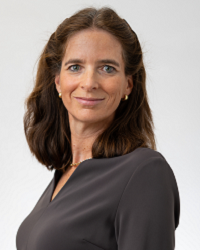 Mariëlle Bruning
Professor of Children and the Law
Name

Prof.mr.drs. M.R. Bruning

Telephone

E-mail

ORCID iD
Mariëlle Bruning is Professor of Child Law at Leiden Law School.
Professor Mariëlle Bruning has been affiliated to the Institute of Private Law since October 2004 as Professor of Child Law at Leiden Law School. She is Programme Director of the Dutch LLM in Child Law, a specialised programme for those working with and for children in the legal field. Bruning teaches various courses in child law for bachelor's and master's students and post-academic courses for professionals. She teaches Child Protection and Children's Rights in the LLM Advanced Studies in International Children's Rights programme.
Background
Mariëlle Bruning graduated with master's degrees in Law and Liberal Arts & Sciences from the University of Maastricht. She obtained her doctorate degree at the VU University of Amsterdam. She took up the position of Professor of Child Law at Leiden Law School in 2004. Previously she had gained experience working as an Assistant Professor (VU University Amsterdam), senior legal consultant for a youth care agency (Bureau Jeugdzorg Noord-Holland) and programme manager for children's rights organisation Defence for Children International – ECPAT Netherlands.
In 2012, she set up the Dutch LLM in Child Law at the Department of Child Law at Leiden Law School. She is the Programme Director of the LLM in Child Law and also teaches in the LLM Advanced Studies in International Children's Rights, which was set up in 2015 by the Department of Child Law. Additionally, she is a member of the Academic Integrity Committee of Leiden University.
Research
Mariëlle Bruning regularly publishes on youth care, child protection, child abuse and children's rights issues. Recent publications focus, among other things, on participation of children in family law and child protection proceedings, international obligations in relation to tackling child abuse in the Netherlands, the rights of minors who are placed in care, the influence of the Dutch Youth Act and the revised measures in child protection on the rights of minors and addressing the influence of international children's rights in the Netherlands.
Her research focuses on the legal position of the child and the triangular relations between the rights and duties of parents, children and the state, with special attention to child protection, youth care, children in alternative care (out of home placement), legal aspects of child abuse and child participation in legal proceedings.
Bruning has extensive experience in contract research and consultancy in the broad field of child law. She is experienced in multidisciplinary research. She was responsible for the Evaluation of the Act on the Dutch Ombudsman for Children and she participated in the First Evaluation of the Dutch Youth Act (2018, commissioned by ZonMW). She conducted research on the topic of the child's right to be heard and the legal status of minors in family law and child protection proceedings, focusing on whether the age limit for hearing minors of twelve years should be lowered and whether minors should be given more opportunities to initiate proceedings themselves (2018-2019, commissioned by the WODC). She also works in international research teams focusing on e.g. child participation in family law and access to justice for children.
She is currently conducting a law evaluation of the revised regulation on child protection orders (commissioned by WODC).
Ancillary functions
Bruning is a honorary deputy judge at the Amsterdam Court (in the department Family and Youth). As from 2018, she is a member of the Supervisory Board of SOS Children's Villages Netherlands and since 2019 also of Foundation the Home base Social Work. From 2018 to 2019 Bruning was a member of the Group of Experts on Responses to Violence Against Children (CAHENF-VAC) of the Council of Europe, which was established to assist CAHENF in improving the implementation of international and Council of Europe standards on the protection of children from violence in Member States. She currently works as a consultant for the Council of Europe Group of Experts. From 2015 to 2019 she was a member of the Committee Violence in Youth Care (Committee De Winter). Bruning was editor-in-chief of the Dutch Journal of Family and Child Law (2012-2018).
Professor of Children and the Law
Faculteit Rechtsgeleerdheid
Instituut voor Privaatrecht
Jeugdrecht
commissielid
lid Raad van Toezicht
lid redactieraad
Rechter-plaatsvervanger (team familie- en jeugd)