Don't give foster children foster rights, give them children's rights
All children have rights, and so foster children also have rights. But when these rights are not observed, there are not many options available to foster children to assert their rights. PhD defence on 8 October 2020.
What rights do foster children have? Are they able to assert these rights and, if so, how? These are complicated questions according to PhD candidate Kartica van der Zon. As a children's rights lawyer at Defence for Children she answers many queries from foster children and other parties about their rights. 'This is often complicated, especially when the wishes of the foster children are not in line with the wishes of the persons who have custody. If a child is placed in care, the parenting responsibility is separated from the legal responsibility. The foster parents are charged with responsibility for parenting and are supported in this by youth protection agencies. The legal responsibility, however, remains with the parents. This means that the parents also represent the child in legal proceedings.' Therefore, if the rights of children are not observed during their placement in foster care, children can only contest this if they are represented by their parents. But since parents and children who are in foster care often have opposing interests, in practice this often gives rise to difficulties.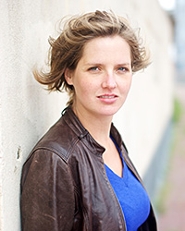 What's more, there are currently also a lot of problems in the youth protection system, says Van der Zon. 'For example, there are not enough foster homes to receive all children placed in care. And brothers and sisters are often placed in different foster homes because there are not enough families who can take in more than one foster child. There are also long waiting times at youth work organisations and the Child Care and Protection Board. As a result, in practice, children's rights are coming under pressure.'
And when that happens, it is very difficult for foster children to assert their rights. For that reason Van der Zon chose to examine what rights foster children have exactly in the current national and international legal frameworks. 'In my PhD thesis, entitled Pleegrechten voor kinderen (Foster rights for children), I identify what rights can be derived from children's rights provisions and human rights provisions in the case of children who are placed in a foster home via an order for placement in care. Specifically, I examined four decisions related to foster care: the decision to place the child in care; the decision about where the child will live (in which foster home, or in a care institution); decisions about parental contact arrangements; and the decision where the child will ultimately grow up (back home, or in the foster home). I then considered children's rights and human rights in view of national laws and regulations, and assessed to what extent children's right are protected, and whether children in practice have the option to assert their rights in the event of non-observance.'
Facts and figures on foster care in the Netherlands in 2019
23,272 juveniles lived with foster parents in short-term or long-term care; 530 more compared to 2018;

79% of the new foster care placements were for full time care;

471 juveniles were waiting for a foster care home;

There were 16,717 foster homes;

There were 2,778 new foster parents, and 2,386 foster parents stopped.
Source: Pleegzorg Nederland
The researcher gives concrete recommendations to amend legislation and regulations in the area of all four decisions examined. For instance, she believes that when it comes to the decision to place a child in care, more emphasis should be placed on the purpose of the placement. It will only be possible for a juvenile court to assess whether placement in care is necessary, if it is clear what the purpose is. Moreover, it would then be possible to assess whether the purpose of the placement in care has been met so that the child can return home. When it comes to the decision of where the child will live, Van der Zon calls for a greater role for juvenile courts. 'Juvenile courts are often cautious in responding to the question of where the child will live because that question is the task of the implementing authority and not the judiciary. In my research, I argue that juvenile courts can certainly give more concrete decisions about foster care placements in view of children's and human rights.' In the case of contact arrangements, the researcher recommends that once the order to place a child in care has been issued, there should be a statutory obligation to draw up a contact plan,. This plan should clearly state who is entitled to contact and the substance of these contact arrangements.
The final decision examined, the termination of custody, is perhaps the most difficult. Although the point of departure is that children and their parents must be reunited, we know from experience that returning children to their homes is frequently unsuccessful and that a new placement in care will be traumatic for the children. And since there are currently very long waiting lists, it can take months before the juvenile court can review the decision from a certified institution to terminate custody. Retuning a child to their own home is then no longer possible because too much time has lapsed. In such cases, it is very difficult for children to assert their rights because they have limited options to initiate legal proceedings. The PhD thesis therefore contains recommendations to strengthen the legal protection of foster children in such decisions.
Safety net
The conclusion of Van der Zon's research is that although foster children do have rights, in the case of non-observance of these rights these children have very few options at their disposal to assert their rights. 'The law is intended to be a safety net when it is not possible for a child to grow up in a carefree home situation', Van der Zon says. 'Children's rights and human rights constitute the safety net. But children can only rely on this safety net, when it is actually in place when they fall. It appears that this is not always the case.'
This is the situation that Van der Zon is referring to in the title of her PhD thesis, Pleegrechten voor kinderen. 'If foster children belong to a family but are not the foster parents' own children, then foster rights may exist, but they are not real rights belonging to the child. And so that child does not have full control over those rights. My research and recommendations aim to contribute to providing foster children with children's rights, and not just foster rights.'
Supervisor Professor M.R. Bruning on Van der Zon's research:
'The research conducted by Kartica van der Zon provides clear insights into the legal tension that exists concerning the rights of minors, parents and foster parents in situations where children live in a foster home under a family supervision order. In view of the principles of the relevant human rights and children's rights, she concludes that in these foster care placements the rights of children are not fully in line with human rights obligations and need to be improved. At the same time, she makes it clear that for these children, having rights and exercising rights are two different things, and that more is needed for these children to actually realize their rights. Her insights are a valuable contribution to the current academic debate on forced placement of minors in care, as well as being relevant for the public debate on youth care and foster care in general.'
Text: Floris van den Driesche
Contact