Leiden Early Drug Discovery & Development
Hit and Lead Optimization
The goal of hit and lead optimization is to optimize suitable chemical starting points that can modulate a drug target. The methods and technologies used are similar to those in Hit Discovery, but once the compound has shown activity in an animal model, it moves from 'hit' to 'lead.'
Increasing hit scrutiny
In this phase, we evaluate the target engagement or inhibition and biological activity using techniques such as fluorescence and mass-spectrometry inhibition assays, microcalorimetry-based binding assays, and bacterial and mammalian cell-toxicity assays. This provides us with an assessment of physicochemical properties, selectivity as well as an early ADME (absorption, distribution, metabolism, and excretion) profile in vitro. To further optimize the activity of the hits on their primary target we then apply iterative drug-design, synthesis and testing cycles.
Moving hit to lead
Once a compound has sufficient activity in biochemical and cellular assays, we will test it in an animal model of the disease. If the compound shows activity in an animal, it becomes a lead. In the subsequent phase our goal is to optimize the lead by improving the pharmacokinetic properties and safety profile of a compound to identify a suitable drug candidate.
To achieve this, we make use of our advanced molecular pharmacology expertise and study and improve a hit compound's mode of action towards a lead, e.g. through target-binding kinetics, allosteric modulation and functional selectivity of the compounds. This approach provides mechanistic insight into the compound-target interaction, which is important for the fields of pharmacology and toxicology and ultimately improves clinical success rates.
Understanding molecules through visualization
To be able to understand the mode-of-action of proteins and their interacting ligands at the molecular level, we have a large structural biology department. Here, we can apply various techniques such as X-ray crystallography, NMR and Cryo-Electron Microscopy (NeCeN).
To produce the proteins required for these studies we share a dedicated protein production facility together with the Leiden University Medical Center.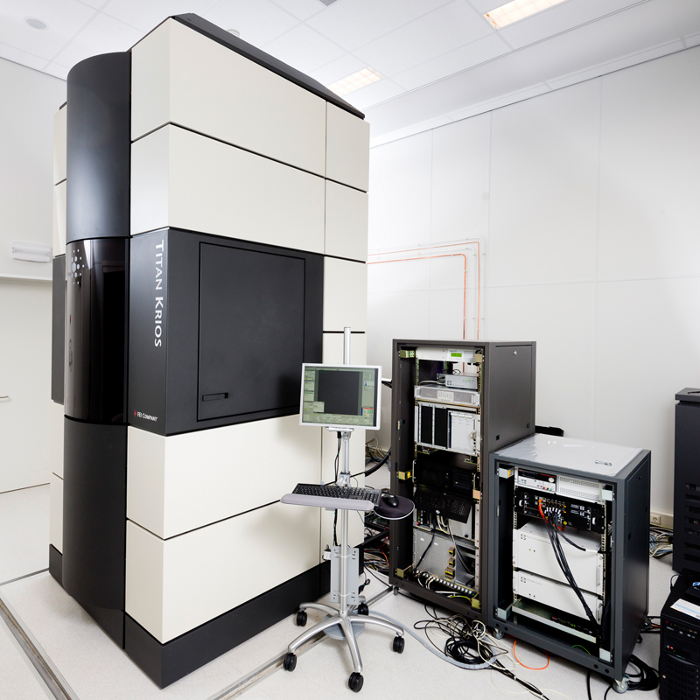 Case studies