Book
Analecta Praehistorica Leidensia 43/44
The End Of Our Fifth Decade. Corrie Bakels & Hans Kamermans (eds) (2012)
Author

Corrie Bakels & Hans Kamermans

Date

01 January 2012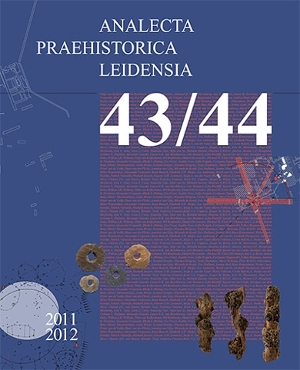 In 2012 we celebrated the foundation of the initial independent core of the Faculty of Archaeology, 50 years ago. Fifty years is not old in an archaeological sense, but otherwise a 50 th anniversary has a special meaning. The Interfaculty of Prehistory had started its own journal, the Analecta Praehistorica Leidensia and on this occasion the Board of the Faculty of Archaeology has asked its editors to open its pages to all disciplines. It was a pleasure to us to invite the permanent staff of the Faculty to provide a contribution. The invitation was accepted with enthusiasm and most members found time to write a paper. The volume presented here is the result. The subjects offered are very diverse and provide the reader with a written 'Tableau de la troupe', as it was intended to be.
The first contributions are about the present. They deal with the problem of preserving archaeology in situ, the evaluation of twenty years of the Malta convention and the current variety of approaches in archaeology. However the rest of the book is about the past. We organised this volume in such a way that you go back in time and as good archaeologists we start from the top and dig our way into the past. We start in the 17 th century AD in the Caribbean and end with research on a 300 000 years old site from Germany.
Analecta Praehistorica Leidensia
[ISSN 0169-7447], 43/44,
Leiden: Faculty of Archaeology,
Leiden University.ISBN 978-90-818109-1-3.
386 pages.Price: €50
This volume can be ordered at: Sidestone Press
Download this issue from the Leiden University Repository:
Analecta Praehistorica Leidensia 43-44 / The End of our Fifth Decade
Bakels, Corrie; Kamermans, Hans et al. (Faculty of Archaeology, Leiden University, 2011/2012)