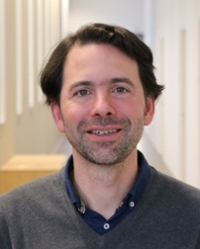 Bleda Düring
Professor Archaeology of West Asia
Name

Prof.dr. B.S. Düring

Telephone

E-mail

ORCID iD
Bleda Düring is Professor at the Faculty of Archaeology.
Office days
Monday to Friday
Research
The research of Bleda Düring focuses on the emergence of social complexity and the archaeology of imperialism.

Bleda is currently engaged in two fieldwork projects. First, he is directing a landscape archaeology project (survey) in the Wadi al Jizzi, in the hinterlands of the city of Sohar, Oman. The aim of this project is to better explain the boom and bust phases in the past occupation of this marginal environment and how it was impacted by agricultural innovations, international trade and climatological developments.

Second, Bleda is directing excavations at the Chalcolithic site of Chlorakas-Palloures in Cyprus. The aim of this project is to better understand the emergence of complex societies and the rise of craft specialization and trade networks on the island. Check out the lecture he delivered on this topic at the University of Cyprus in May 2018.

Bleda's earlier research focused on Neolithic Turkey and the archaeology of imperialism. He was involved in excavations at Çatalhöyük and Barcın Höyük, and went on to direct the Cide Archaeological Project: a 3 year survey project on the Turkish Black Sea. He also directed an ERC Starting Grant project on the Archaeology of (Middle Assyrian) Imperialism focusing on the rich dataset of Tell Sabi Abyad, Syria.

Bleda is Chair of Research of the Faculty of Archaeology (from September 2018). He is part of the scientific board of the International Congresses on the Archaeology of the Ancient Near East and the International Association for the Study of Arabia.
Teaching activities
My teaching links up with my research where possible. I recent years I have taught on Arabian Archaeology, the Prehistory of Anatolia and Cyprus and the Archaeology of Imperialism. I teach classes from the BA2 up to the RMA and supervise BA, MA and RMA theses on a variety of topics. I also enjoy training students in the field on my projects in Cyprus and Oman.
Curriculum vitae
Bleda studied Near Eastern Archaeology in Leiden, and went on to do a PhD at the same department. Subsequently he did a postdoc at University College London. This was followed by another postdoc (Veni) at Leiden, after he which he was hired as a member of staff. In 2012 Bleda obtained an ERC Starting Grant on the archaeology of empire.
Bleda has published a series of books and directs two fieldwork projects: one in Oman and one in Cyprus.
Professor Archaeology of West Asia
Faculteit Archeologie
World Archaeology
Near Eastern
Work address
Van Steenis
Einsteinweg 2
2333 CC Leiden
Room number B1.07
Contact
No relevant ancillary activities