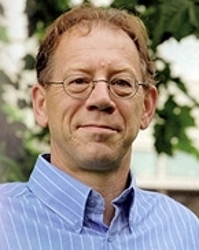 Harry Fokkens
Professor emeritus of European Prehistory
Name

Prof.dr. H. Fokkens

Telephone

E-mail
Harry Fokkens (Wissenkerke 1953) is professor of European Prehistory.
Harry Fokkens (Wissenkerke 1953) is professor of European Prehistory. He studied Human Geography in Amsterdam (VU) and Prehistoric Archaeology in Groningen, where he also started Ph.D-research on settlement history of the Northern Netherlands (1991, in 1998 published as Drowned Landscape). Fokkens was appointed in Leiden in 1982, where he lectured on archaeological theory, method and techniques and on Late Neolithic and Bronze Age research. Presently his research focuses on settlement and landscape, exchange, the relations between the living, the dead and the supernatural, with an emphasis on later Prehistory (2900 BC – 250 AD). Since 1986 he has been the leader of one of the most extensive excavation projects in the Netherlands, the Maaskant Project, with the excavations at Oss at its centre. In this region 60 ha have been excavated, shedding light on the origin and development of the cultural landscape from 2500 BC till 250 AD. Annual fieldwork included settlement and burial research. This project is now near its conclusion with the publication of two volumes of Analecta Praehistorica Leidensia, to appear in winter 2018.

In 2003 he initiated an NWO-funded research project on the Bronze Age in the Dutch River area. This has come to a conclusion with two mayor publications (Arnoldussen 2008; Arnoldussen and Fokkens 2008). In 2011 a new project started with the title ' Farmers of the coast' funded by the Dutch Science Foundation (NWO). Four PhD students study the Bronze Age cultural landscape of Westfrisia and its relations to other settlements along the Northsea coast. Fieldwork is now being carried out in Westfrisia as well.
Professor emeritus of European Prehistory
Faculteit Archeologie
World Archaeology
Europese Prehistorie
No relevant ancillary activities