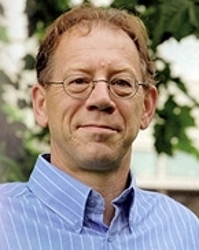 Harry Fokkens
Professor emeritus of European Prehistory
Name

Prof.dr. H. Fokkens

Telephone

E-mail

ORCID iD
Harry Fokkens (Wissenkerke 1953) is emeritus professor in European Prehistory.
Office days
Harry Fokkens has no fixed schedule. Appointments can be made by email.
Research
Fokkens was appointed in Leiden in 1982, and lectured on archaeological theory, method and techniques and on Late Neolithic and Bronze Age research. From 1986 until 2014 he was the leader of one of the most extensive excavation projects in the Netherlands, the Maaskant Project, with the excavations at Oss at its center. In this region 60 ha has been excavated, shedding light on the origin and development of the cultural landscape from 2500 BC till 250 AD. Results were published in several publications, the most recent volume appeared in 2019 (Fokkens, Van As and Jansen: The Oss-North project).

In 2011 Fokkens started (with prof. C.C. Bakels) a project studying the drowned Late Neolithic and Bronze Age landscapes of West-Frisia: the Farmers of the coast project funded by the Dutch Science Foundation (NWO). In the mean time three PhD thesis have been published: on Bronze Age economy (Van Amerongen 2016), the development of the physical landscape (Van Zijverden 2018) and on settlement (Roessingh 2019). Presently his research focuses on the re-analysis of poorly published Late Neolithic and Bronze Age burial excavations in West-Frisia, trying to integrate archaeological, osteo-archaeological, isotope and aDNA research of the skeletal material from these burials.
Curriculum vitae
Harry Fokkens (1953) studied Human Geography in Amsterdam (VU university) and Prehistoric Archaeology in Groningen. In 1981 he started a ZWO funded PhD-research on settlement history of the Northern Netherlands (1991: Promotors H.T. Waterbolk, J.D. van der Waals, W. Roeleveld). He was appointed in Leiden in 1982, where he lectured on archaeological theory, method and techniques and on Late Neolithic and Bronze Age research. From 1985 until 2014 he has carried out settlement research in the Maaskant region.
In 2005 Fokkens was appointed professor of European Archaeology at Leiden University. In 2006 he started (with J. Bintliff) the Leiden Graduate School of Archaeology of which he was the first director until 2013. From 1998 until 2016 he was also the scientific director of the National Dutch Research School ARCHON. Fokkens participated in writing the National Quality Norm for Archaeology (KNA 2001) and until 2018 was the ARCHON representative on the committee of experts (CCvD) managing the KNA. In 2019 Fokkens retired, but is still connected to the Faculty of Archaeology.
Professor emeritus of European Prehistory
Faculteit Archeologie
World Archaeology
Europese Prehistorie
Work address
Van Steenis
Einsteinweg 2
2333 CC Leiden
Room number A2.06
Contact
No relevant ancillary activities