Research at the Faculty in 2018: a sneak preview
A new year that will bring all sorts of developments in the world of research. What are the new year's resolutions in social sciences research at our faculty? What unites us, and what exciting developments do we anticipate?
'Societal partners, applied research, and exciting initiatives'
'Over the last few years our researchers have worked vigorously on helping to shape the Dutch National Research Agenda and on developing the research programme on our 'digital society'. All the research here at the Faculty adds up to our contribution to solving a broad spectrum of societal issues, and there have been major successes to celebrate. I am proud that our research is of such high quality, and that so many students participate in our research. This is an excellent preparation for their future.'
'In 2018 we will continue to implement the strategy we agreed in 2015 for the 2016-2020 period. We have already realised some of the ambitions we formulated then, but there is still a lot to do. We want to strengthen the links between our research and the care provided to people with various health conditions, for example. The setting up of the Leiden University Treatment Expertise Centre (LUBEC) brings this ambition a step closer. We want to cooperate more closely with societal partners such as the municipal authority, so as to intensify our links with society. And of course we're hard at work on our research within the framework of the National Research Agenda. We are conducting further research into the effects of stress on quality of life and exploring themes such as diversity, digitization, conflict, and political relations. We're also going to examine various research-related developments, such as open access, and the ways in which the impact of research is perceived in society. In addition, I expect that researchers of this Faculty will be involved in more applied research in The Hague and environs in 2018, certainly now our political scientists are so active in that city. So I'm full of anticipation about all the exciting initiatives the coming year will bring.'
'Open science and regeneration of scholarship'
'Scholarship and research have undergone such explosive growth that researchers who want to keep abreast of their field need advanced search instruments. I would be very pleased if in the coming year we could take the first steps towards using bibliometrics not only for evaluations, but also for regeneration in research. What unites us at the CWTS is our gold mine of data and our fascination for scholarship as an object of research in its own right. We carry out research into researchers and the whole research process, taking a critical view and examining it at one remove. Over the past eight years we have built up a highly interdisciplinary and diverse group, with a strong combination of computer science and social sciences research.'
'Now we are going to focus on synergy between qualitative and quantitative research: our three research groups are going to work more closely together and formulate joint research questions. Ethnographical research informed by scientometric analysis, for instance, and qualitative research that reveals how indicators may take on a life of their own in the day-to-day lives of researchers. Further, we aim to strengthen our societal impact by emphasizing 'open science', integrity, and 'responsible metrics'. This latter field is all about indicators that can bring to light matters that are not so easy to measure. We hope this will contribute to countering the 'pernicious pressure' of publication and career stress. The concept of open science is intended to make matters for more difficult for companies that currently make money from owning data. We even have a private limited company of our own to which this also applies. But in the long term, open science is a better model. Those companies that currently make money from data ownership can then focus their business model on providing analyses. We view this as our most important task, and as our responsibility as a social sciences Institute.'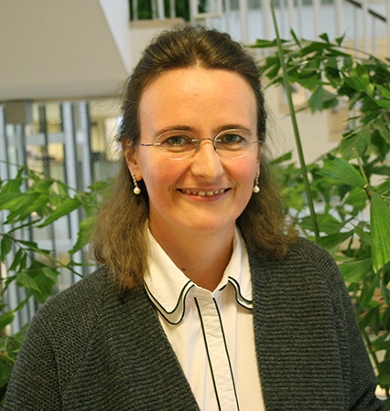 'Synergy and signature methodology'
'Our research program Global vulnerabilities and social resilience addresses 'Diversity', 'Sustainability' and 'Digitalization' critically. These three themes are distinct but also overlap in our multiple projects on economy, politics, and ecology. As we wrote during our Institute's away day last May, anthropology is essential to the social sciences because 'it critically investigates, engages with, and communicates the relationships, conflicts and cooperations that foster resilience to macro challenges such as climate change and inequality. The strength of anthropology consists in this capacity, to connect different scales, namely to keep an eye for the detail while connecting it to the big picture'. This is why we use a signature methodology that combines qualitative, quantitative, and visual methods.'
'My team will benefit from its exceptional success in attracting European grants for scientific excellence. In recent years we have secured three ERC Consolidator Grants – in 2015, 2016, and 2017 –, and three Marie Curie Fellowship projects are currently being carried out at the Institute. I am looking forward to the synergies that this unique constellation of grants will facilitate, including in our excellent Bachelor and Master teaching programs. As we consider the prospect of introducing a 'mixed mode' (English and Dutch) Bachelor programme, it certainly helps to know that our teaching staff are rated among the best researchers in European anthropology and beyond.'
'Profile-building and interdisciplinary collaboration'
Philip Spinhoven is looking forward to his new role. One week into the job and he's settled right back in. He was Scientific Director (SD) of the Psychology Institute for a year once before, but then he was asked to become dean of the Faculty. He heeded that call for five years. But this time around he wants to complete a full three years as SD. His SD role takes up two and a half days a week, so he can easily combine it with his research and supervising PhD candidates. And then he does a small amount of teaching, especially for first-years. 'I find that more challenging than teaching a group of Research Master's students, who are closer to me in my outlook as a researcher.' He discerns a distinct Leiden quality of research in the Psychology Institute. 'A great deal of academic freedom and excellent researchers who attract grants to set up their own lines of research.'
Spinhoven wants to complement that academic freedom with developing a common profile and greater connectedness. 'Our research fits in well with themes of the Dutch National Research Agenda and Horizon 2020. We should give this more prominence in the way we present ourselves, and we should develop more interdisciplinary collaborations on these and related themes. We do already have a lot of interdisciplinary research projects, with the LUMC, for example, or within the LIBC. Psychology at Leiden also stands out in the area of translational research. Like Bernet Elzinga using a brain scanner for research on abuse victims, or Eveline Crone for research into the adolescent brain. Both of these researchers are strong in fundamental research, but at the same time they build bridges to actual practice. This is research that has an impact, that results in concrete recommendations.' Spinhoven wants to encourage researchers to pay more attention to vision and strategies for profile-building and translational research. Both the Faculty and the University as a whole support this kind of approach. 'They too want the research institutes to develop greater vision and strategic planning. So that's a good match.'
At the time of publication, no concise summary was yet available of the research preview for the Institutes of Education and Child Studies and Political Science.