Research project
An online self-help programme for people with HIV and depressive symptoms
To investigate the effectiveness of an online self-help programme for people with HIV and depressive symptoms.
Duration

2014 - 2018

Contact

Funding

Aids Fonds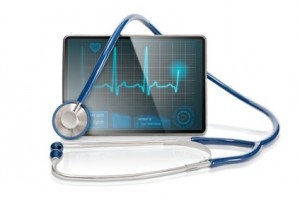 Many people with HIV (PLH) suffer from depressive symptoms. Various therapies have been developed for PLH with depressive symptoms. Many of these therapies consist of individualized or group-based cognitive behavioural therapy and proved to be effective.
However, a disadvantage of these intervention programmes is their high costs and the demands they place on patients as well as professionals in terms of arranging and scheduling visits. Furthermore, for HIV-specific programmes, stigma is a significant barrier to service delivery and utilization.
Therefore, a CBT self-help booklet was developed for PLH with depressive symptoms. In a pilot study, the booklet was effective in reducing depressed mood in PLH. Recently, the self-help booklet was converted into an internet version. An online programme has a lower stigma, is easier accessible, can reach more people and has reduced costs.
Research method
The effectiveness of the online self-help programme has been studied in a randomized controlled trial. Approximately 200 participants have been tested and they were approached in at least 21 HIV treatment centers. The self-help program was based on elements of Cognitive Behavioral Therapy. Motivational support was provided throughout the programme.
Aim of the study
This study aimed to evaluate the effectiveness of an online self-help intervention for people with HIV and depressive symptoms.
Findings
The intervention proved to be effective. Significantly more participants in the intervention group than in the control group had a clinically significant reduction in depressive symptoms. Additionally, anxiety symptoms decreased in the intervention group compared with the control group and user satisfaction was high.
A follow-up step is that the program has now been implemented and can be used for free by HIV patients with depressive symptoms in the Netherlands. The program is currently being tested in Botswana as well.