Research project
Preventive Intervention Team
Leiden University neuropsychologists have shown that customised intervention pays off. A new fundamental research-based approach in children who are in danger of going off the rails has delivered spectacular results.
Contact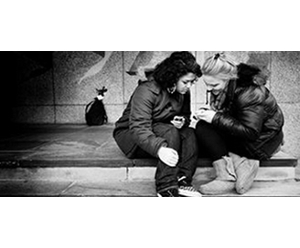 Every two-year-old child sometimes displays negative, challenging behaviour: we think this is normal for a toddler. However, we expect an older child to show a certain sense of empathy and an ability to follow the key conventions of social interaction.
To master appropriate social interactions, children need to have developed a wide array of skills. They have to be receptive to social signals from the environment, process information quickly and adjust their behaviour accordingly. They need to be able to predict the effect of their behaviour on others and be able to empathise with other people, too. And they must be able to control their own emotions and behaviour.
Signs of an approaching disorder
Children who are not sufficiently capable of these skills and who display a lot of negative behaviour, such as swearing and/or truancy, are at risk of developing serious behavioural disorders or even sliding into crime. But it usually takes a long time before an intervention is launched, a diagnosis is made and treatment starts. By then, the behaviour has already been exacerbated and often the child has already had run-ins with the police.
Leiden University social scientists and the Municipality of Amsterdam are working together in a Preventive Intervention Team (PIT) which focuses on children who display aggressive behaviour in school. With the parents' permission, the child is extensively monitored and tested at school to discover the cause of the behavioural problems. Do the problems lie in the processing of social signals? Can a child fully empathise with another person? Or does he understand this but but just can't master his emotions?
No labels
They do not make a diagnosis, but within four weeks they draw up a plan of action that is tailored to the circumstances of that individual child. Professor of Educational Sciences Hanna Swaab: "Regular care often places a label on the child based on his/her behaviour, while we look at the factors that determine that behaviour and choose the most successful approach. If someone is aggressive because they cannot control their emotions, a completely different approach is required than someone who has difficulty reading facial expressions and thinks that anyone who they come across is angry with them." We do our best to use our knowledge to encourage healthy development.
The results of the PIT are astounding! Of this group of highly vulnerable children who often grow up in less than ideal conditions, as many as 75% exhibit much less negative, aggressive behaviour after six months. To provide some comparison, Swaab is also involved in a project that tackles aggressive behaviour in children in the standard way. The parents have reported the children themselves and are therefore very motivated. The conditions under which the children grow up are also better. Nevertheless, this project has a success rate of "only" 50%. According to Swaab, this is probably due to the fact that it is more difficult to customise and the process is longer.
Personalised intervention
The PIT team quickly intervenes and tests the child in his/her own environment - at school. Parents do not need to travel with the child from care provider to care provider and the child does not land on a waiting list. The tests administered to the child are based on the latest insights from neuropathy research at Leiden University. That speed and expertise contribute to PIT's success, Swaab believes.
The customised approach also contributes. Swaab: "The goal of proper preventive intervention is not only to reduce the risk factors and to reinforce protection factors, but also to address a signalling strategy so that it can be taken in a timely manner if the healthy development of a particular child appears to be in jeopardy."
Customisation sounds expensive, but the approach will ultimately yield results for society. Fewer hospital admissions, fewer imprisonments. "And the child gets what he or she is entitled to."