Research project
Curious Minds
At the Leiden Curious Minds Centre, our research focuses on the relationship of exploratory behaviour and discovery learning to curiosity and the way children regulate their behaviour and emotions. We want to improve our understanding of how children can and do become more and more the captain of their own mind. We want to understand how young children's information processing skills develops, and what different types of developmental profiles exist between children. And we want to investigate if and how their development can be influenced by providing children with a more optimal exploratory and discovery learning environment. Our research, therefore, evaluates the impact of parent and teacher training on stimulating the neurocognitive building blocks in children as well as on parent and teacher coaching approaches.
Duration

2011 - 2018

Funding

This research is funded by the Curious Minds Programme, which is supported by the Dutch Ministry of Education, Culture and Science and the National Platform for Science and Technology

Partners

Participating schools

Partner universities Curious Minds consortium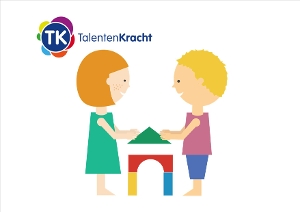 Building blocks of exploratory behaviour and science learning
From the day they are born, babies start exploring the world around them. Through discovery, children learn an enormous number of new things about life and the world around them in a relatively short amount of time. While exploring, they increase their reasoning and understanding capacities. Exploratory behaviour provides insights that can be applied to similar situations and that can be extended to new insights. Exploratory behaviour increases the information processing power of children.
Children's informational processing skills are dependent upon their use and regulation of attention processes, working memory capacities, inhibitory control, cognitive flexibility and planning skills. These essential building blocks of information processing are also known as the executive functions. The development of these functions are typically peaking by the time children enter school.
Children explore and discover best in an atmosphere that boosts the development of self-confidence and that teaches the child to optimize learning opportunities present in his or her environment, including their social environment. Understanding how you and others feel and knowing how to handle social situations, is essential for building knowledge and learning new insights. Children who function well socially, learn more easily with and from others. Furthermore, being able to regulate your emotions, like fear, also plays an important role in learning.
This project investigates the relationship between the essential building blocks of information processing and both exploratory behaviour and school achievement in four to eight-year-olds. Through a better understanding of individual differences between children, better tailored coaching is possible.
Working together to support curious minds
Together we at the Curious Minds Programme work to stimulate the development of curious minds through research projects, by sharing information, and by supporting both teachers and parents in optimizing their child's environment to enhance exploration and discovery learning.

Besides doing research, professor Hanna Swaab and her colleagues form the Curious Minds Centre Leiden, also developed a parent- and teacher training to help cultivate optimal exploration and discovery in children. Recent discoveries from neuropsychological research are explained and applied in an understandable and practical training programme, providing parents and teachers with tools to create environments that stimulate exploration and learning, as adapted to each child's possibilities and needs. The aim of this particular research is to evaluate the impact these training sessions have on the way parents and teachers coach their children, and how this affects the children's exploratory behaviours, their self-regulation skills, and their curiosity and reasoning skills.