Gorlaeus Building
The first phase of the Gorlaeus Building has been completed and it is in use since 2016. The project team is currently working on the design for the second phase.
The structure of the building, with the central atrium and perpendicular wings, is very suited to phased construction. The new building connects with existing Faculty buildings during the construction work. The main entrance to the Gorlaeus Building is in the Huygens Laboratory during this phase. The total construction period runs from 2013 to the end of 2026.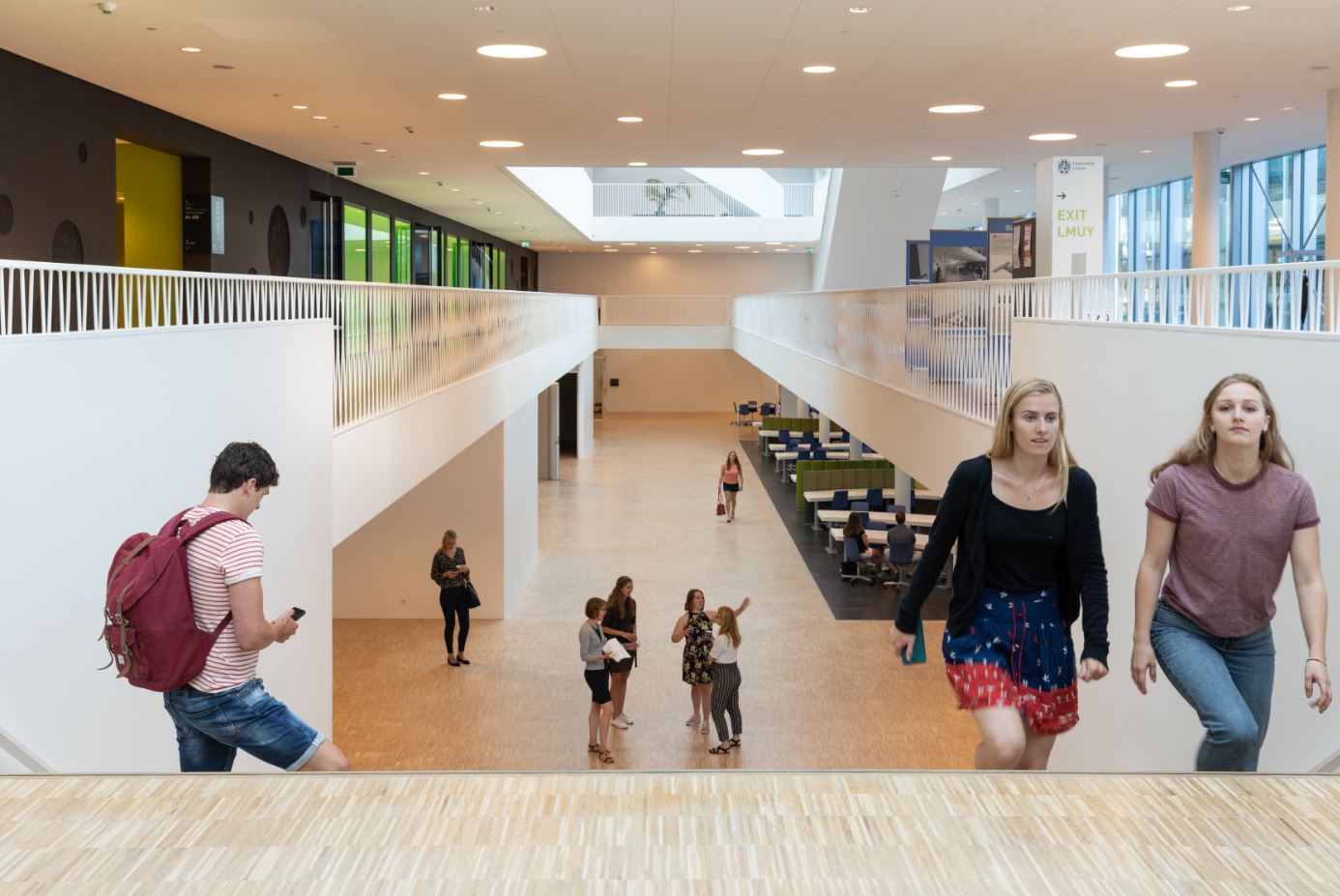 Phase 1 (2013-2016)
The first phase of the Gorlaeus Building, with a gross floor area of 46,000 m2, has been completed and is in use. It covers about half of the future central axis, with three short wings and one long one. A book has been made about this building phase: Gorlaeus Building, unlimited possibilities.
Phase 2 (2017-2026)
Phase 2a (2017-2023)
During phase 2a, the central atrium will be completed and three new wings added. The shared facilities, such as a café and the library, will also be completed in this phase. The new main entrance of the building will be on Einsteinweg. From that point the new flagship building and the iconic Gorlaeus Lecture Hall building will form the 'face' of the Faculty. For this phase, the Gorlaeus high-rise needs to be demolished. The LMUY building will serve as a buffer during this construction phase.
Phase 2b (2023-2026)
Once the LMUY building has been demolished, the Gorlaeus Building will be completed by expanding on that side to create space for offices, labs, etc.
Below a photo selection of the first phase.