Book
Oegstgeest. A riverine settlement in the early medieval world system
Generations of Leiden students and academics have done archaeological research into the early medieval history of Oegstgeest. This makes this old settlement one of the best-documented sites from that era. In a new book Leiden researchers take stock.
Author

J. de Bruin, C.C. Bakels, F.C.W.J. Theuws (eds)

Date

08 June 2021

Links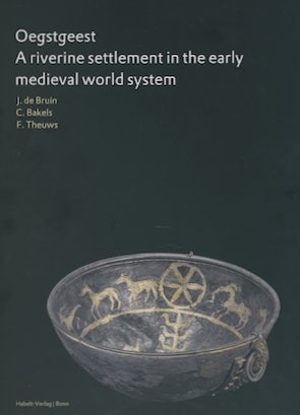 Stand on the roof of the Leiden University archaeology building on a clear day and to the north-west you'll see the village of Oegstgeest. There, at a stone's throw from the faculty, a small village with around six houses once stood in the Early Middle Ages. Between around 550 and 725 AD, around 60 people usually lived there, in a constant battle with the rising water.
Now there is a book. In the weighty Oegstgeest, a riverine settlement in the early medieval world system, researchers Corrie Bakels, Frans Theuws and Jasper de Bruin show what we know so far about the settlement. The book was presented to the mayor of Oegstgeest on 8 June and demonstrates the knowledge produced by years of research. Much of the research was conducted by students and researchers from Leiden University. It has made Oegstgeest one of the best-documented settlements from this period.