Book
Distributing the dead
Settlement burials in the pagus Texandrië and the transformation of Merovingian society c. 700 AD (Southern Netherlands)
Author

Ed. by Frans Theuws with contribution by Frans Theuws, Mette Langbroek and Chrystel Brandenburgh

Date

31 May 2023

Links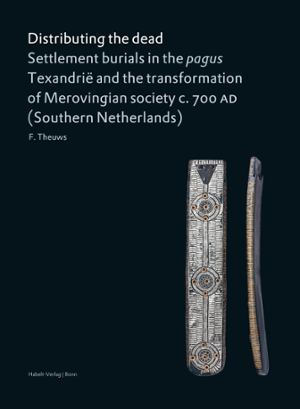 At the end of the 7th century something curious occurs in Northwestern Europe. Suddenly, people start burying the dead next to their dwellings instead of in communal cemeteries. However, the shift in burial practice has broader implications for the society.
Distributing the dead explores this phenomenon by focusing on the late Merovingian settlement burials in the pagus Texandrië located in the southern Netherlands, more specifically Geldrop, Dommelen, Veldhoven and Mierlo.
This book is a part of the Merovingian Archaeology in the Low Countries series of publications. The publication series explores the Merovingian period in the Benelux by publishing sites and studies of interest which enable a better understanding of this historical period.
The book was published within the Rural Riches. The bottom-up development of Post-Roman Northwestern Europe (450-640) project funded by ERC.