Leiden University Centre for the Study of Islam and Society
Affiliated members
LUCIS affiliated members are researchers outside Leiden University who are actively involved in the study of Islam and/or Muslim societies and who regularly participate in LUCIS activities. LUCIS affiliate membership offers possibilities to cooperate with LUCIS as well as network opportunities. Contact us if you are interested in joining the LUCIS network.
Affiliated members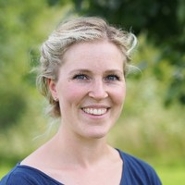 Marietje Beemsterboer is a researcher and guest lecturer on Islam and education in the Netherlands. In 2018 she defended her doctoral thesis "Islamitisch basisonderwijs in Nederland".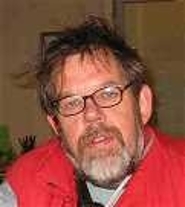 Associated Senior Researcher at the African Studies Centre and Emeritus Professor of the Foundations of Intercultural Philosophy, Philosophical Faculty, Erasmus University Rotterdam. His research interests include: religion in Africa; intercultural philosophy especially epistemology; African and Ancient Mediterranean history; Afrocentricity; ethnicity, ancient and modern statehood; globalisation, commodification, virtuality and mediatisation.
Islamic and Middle East Studies acquisitions editor at Brill Academic Publishers. Disciplines: Encyclopaedia of Islam, Manuscripts and Printing, Jews and Christians in the Islamic World, Ottoman and Turkish Studies, Primary Sources, Text Editions Online.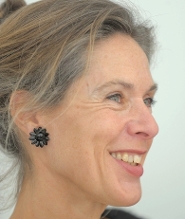 As an anthropologist, a historian, and a journalist Dorrit van Dalen is especially interested in the contacts between religions and cultures, notably when Africa and Islam are involved. In 2015 she defended a doctoral thesis at Leiden University, which was published in 2016 in Brill's series "Islam in Africa" as Doubt, scholarship and society in 17th century sudanic Africa. She was part of the European research project "Encounters with the Orient" and guest curator of the exhibition "Encounters with the Orient/Arabs in the West" (Ontmoetingen met de Orient/Wijzen uit het Oosten) held in the Allard Pierson Museum in 2016.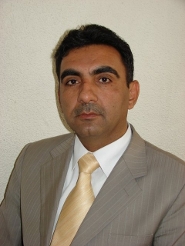 Professor of Arabic Language and Literature at Damascus University residing at Leiden University since 2013. His teaching and research concentrates on Islamic and Middle Eastern studies, Classical Arabic Literature, Modern Arabic Literature, Teaching Arabic as a Foreign Language, Methods of Literary Criticism, Literary History: History of the novel, Short story, Poetry, Arabic grammar, Stylistic studies, Philology, Biography, Theatre, Arab Culture studies.
Postdoctoral researcher specializing in the history and anthropology of Islam in Southeast Asia at the Royal Netherlands Institute of Southeast Asian and Caribbean Studies (KITLV). His main research project, titled 'Seeing is believing: Female Islamic leadership and visual rhetoric in Southeast Asia', explores the ways in which female Islamic authorities in Malaysia and Indonesia make use of visual images to communicate with their audience.
As senior analyst and strategy advisor at JISR he advises corporations on strategic trends, political risk management, and business opportunities in the Middle East and North Africa. He has published several books and articles on politics and business in the Middle East and Africa and is a guest lecturer at business schools and the University of Amsterdam.
Research consultant and guest lecturer Islamic art and culture at SABIEL Research and Advice Bureau Islamic Art, The Hague. Research interests: the Hajj to Mecca; Collecting day-to-day artefacts in Djeddah and Mecca: Dutch consuls and academics at the end of the 19th, beginning of the 20th century; Pilgrimflask or show-piece? Containers of (holy) water in a Christian and Islamic context.
Annemarike Stremmelaar is a historian working on Turkey, the Middle East, and Muslims in the Netherlands. In the past she has worked as researcher, lecturer and editor at Leiden University, Utrecht University, Radboud University (Nijmegen), the ISIM international Institute for Islam in the Modern World (Leiden), and the NIOD Institute for War, Holocaust and Genocide Studies (Amsterdam). She has also worked as policy advisor and project manager for the Netherlands Institute in Morocco (NIMAR) and conducted policy research in the field of diversity and discrimination. Her topics of interest include antisemitism and islamophobia, the historiography and memory of the Holocaust and episodes of mass violence, and intercultural and interreligious encounters.
Professor Cultural Anthropology, chair Islam in European societies at VU University Amsterdam (read more). Research interests: anthropology of religion (Islam, politics and Islam, leadership, young people and Islam), migration, ethnicity, nation building and European history, Turkey. He is head of the Social and Cultural Anthropology (SCA) department; president of the Dutch Association of Anthropologists; chairman of NISIS; and a member of the editorial board of JOME. Project leader, with Léon Buskens, of the NWO research project "Making Islam Work in the Netherlands."
Independent scholar, policy advisor, former UN-diplomat, docu-researcher, and media commentator from Dutch-Iraqi origin. She specialises in (the future of) shari`a, Arab tribes and customs, Islamic religious authority, rule of law, and human (women's) rights in the Arab and Muslim world, with a focus on Yemen, Iraq, Saudi Arabia, and Afghanistan. In 2013 she founded her own bureau Re:Orient for applied research. She currently develops pilots under her action-research programme Imagine Madaniya!, a novel approach towards building a 'civil state' in the Arab/Muslim world, rooted in the Arabic concept madaniya (civil-isation). Her publications include The Rule of Law in Yemen: Prospects and Challenges (2012) and Legal Pluralism in the Arab World (1999).
Junior Assistant Professor of History of Islamic Countries at Alma Mater University of Bologna. Research interests: Late Ottoman history, citizenship in the Ottoman Empire and Turkey, First World War in the Middle East, women and gender. Affiliated member of CETOBaC and member of editorial of the journal Diacronie Studi di Storia Contemporanea. Received her PhD degree in 2018 from Leiden University, Institute for Area Studies Turkish Studies Program and Boğaziçi University, Atatürk Institute for Modern Turkish History, under a co-tutelle agreement. Her publications include Moral Crisis in the Ottoman Empire: Society, Politics, and Gender (2021) and Negotiating the Terms of Mercy: Petitions and Pardon Cases in the Hamidian Era (2013).