Debat | Roundtable
Putin's War on Ukraine: Implications and Consequences
Datum

vrijdag 4 maart 2022

Tijd

Locatie

Zaal

2.01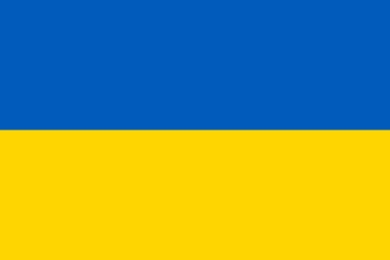 In this roundtable, the panelists will discuss Russia's most recent invasion of Ukraine, situating it in the immediate context of Ukraine itself; the wider Europe; and world politics, especially as they relate to the liberal world order. The war being prosecuted in Ukraine has already resulted in an unprecedentedly swift – and deep – expression of solidarity with Ukraine by the European Union. It has resulted in a major turn in German foreign policy and reignited the NATO partnership after years of doubt about the continued commitment of the US to European security. Nevertheless, the price of this reinvigoration has been paid by Ukrainians as the numbers of victims, refugees and displaced people rises by the minute.
The resistance of ordinary Ukrainians and the extraordinary leadership displayed by President Zelensky has resonated around the world and shaken, apparently, some of Russia's long-term supporters, from Far Right parties in the EU to Brazil's Bolsonaro. In the United Nations, members of the Security Council forced a debate in the UN General Assembly after Russia used its veto against the Albanian and US sponsored resolution condemning Russia's invasion of Ukraine. China sits and waits, its relations with Russia not extending to approving statements, even if it is not condemning Russia's war on Ukraine either.
While the focus is largely on the course of the war, attention is also being paid to questions about how we got here and what this means for the security architecture in Europe moving forward. What does the turn in German foreign policy mean for the EU's military arm? Is enlargement of the EU and NATO now inevitable? Will those who have been arguing the Russian state is in terminal decay be vindicated? What does the national spirit that has seen Ukraine hold back Russian forces for longer than most would have predicted say about the continued strength of nationalist ideas in the context of competing regions? Are we witnessing the resurgence of the western alliance and what does this mean for our expectations for the liberal world order and its attendant multilateralism? With China, India and Israel playing their cards close to their chest, what can we expect from them in the future? Has Russia suffered a humiliation and an economic blow strong enough to make non-European states rethink their links with and support of Russia?
All these questions and more will form the basis of discussion for our panelists and the audience.
The roundtable is chaired by Dr Karen Smith who will direct starting questions to Professor Antoaneta Dimitrova, Dr Karolina Pomorska, Dr Kevin Köhler and Dr Maxine David before opening the floor to questions from the audience.