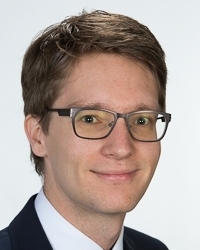 Gert-Jan Boon
Guest Staff Member
Name

Mr.drs. J.M.G.J. Boon

Telephone

E-mail
Gert-Jan Boon LL.M MSc is a researcher at the department of Business Studies, Leiden Law School. Before, he has finished masters in Marketing (Free University Amsterdam) and in Corporate Law (University of Leiden). He conducts research in the field of turnaround, rescue and insolvency of financially distressed businesses. His research has a strong European/international character.
More information about Gert-Jan Boon
Gert-Jan is closely involved with the research project 'Rescue of Business in Insolvency Law' of the European Law Institute. As member of the Project Team, Gert-Jan is engaged in a European network of researchers, judges, attorneys and insolvency practitioners for the development of a European framework for the rescue of financially distressed businesses.
In cooperation with Professor Bob Wessels, Gert-Jan conducts research on cross-border instruments (both 'hard law' and 'soft law') in the field of international insolvency law. This comprises, among others, instruments prepared by the Europea Union, the World Bank, UNCITRAL, and the European Bank for Reconstruction and Development ('EBRD').
Gert-Jan is a fellow of the European Law Institute and a member of the TRI Leiden research team.
Other projects Gert-Jan is/has been involved in:
- EU Court-to-Court Insolvency Cooperation Principles, 2015 (developing Principles and Guidelines for cooperation by European judges in cross-border insolvency cases, this project is co-financed by the European Union and the International Insolvency Institute)
- INSOL Europe, Statement of Principles and Best Practices for Insolvency Office Holders in Europe, 2014 (developing Principles and Best Practices as a European code of conduct for Insolvency Practitioners, a project initiated by INSOL Europe)
- INSOL Europe, Guidelines for Out-of-Court Restructuring and Turnaround Professionals, 2015 (developing a code of conduct for restructuring en turnaround professionals in Europe, a project initiated by INSOL Europe)
- Developing a certification curriculum for Turnaround Professionals in Europe (for EACTP).
Title research: On the rescue of businesses in distress: a study of the Debtor in Possession.
Guest Staff Member
Faculteit Rechtsgeleerdheid
Instituut Fiscale en Economische vakken
Bedrijfswetenschappen
Work address
Rapenburg 38
2300 RA Leiden
Room number FLEX
Contact
External PhD candidate
Faculteit Rechtsgeleerdheid
Instituut Fiscale en Economische vakken
Bedrijfswetenschappen
Insolvency Researcher
Junior Associate